Veterans and Military Families
Honoring Veterans Across the Country
January 03, 2022
At Charter, we take pride in being named one of Forbes' Best Employers for Veterans, and our commitment to veterans, Guard, Reserve members, the military spouse community, and their families is strong. That's one of the many reasons we remain engaged with community organizations that focus on uplifting the veteran and military community.
Throughout National Veterans and Military Families Month, Charter participated in numerous events across our footprint to recognize and honor those who have served our country. Through attending Veterans Day ceremonies, participating in memorial dedications, raising awareness for veteran homelessness, and so much more, we were inspired by the impact these events had on their respective communities.
Combatting Veteran Homelessness with U.S. VETS
In the U.S., nearly 38,000 veterans are experiencing homelessness, but organizations like U.S. VETS are on the front lines helping those who served our country live with dignity and independence. That's why Charter was thrilled to donate $10,000 to U.S. VETS in Inglewood, CA this Veterans Day to help them continue their mission. At the event, we were joined by several special guests, including U.S. Representative Maxine Waters, Los Angeles County Supervisor Holly J. Mitchell, and Inglewood Mayor James T. Butts. They each offered remarks to honor the extraordinary work U.S. VETS does on behalf of veterans.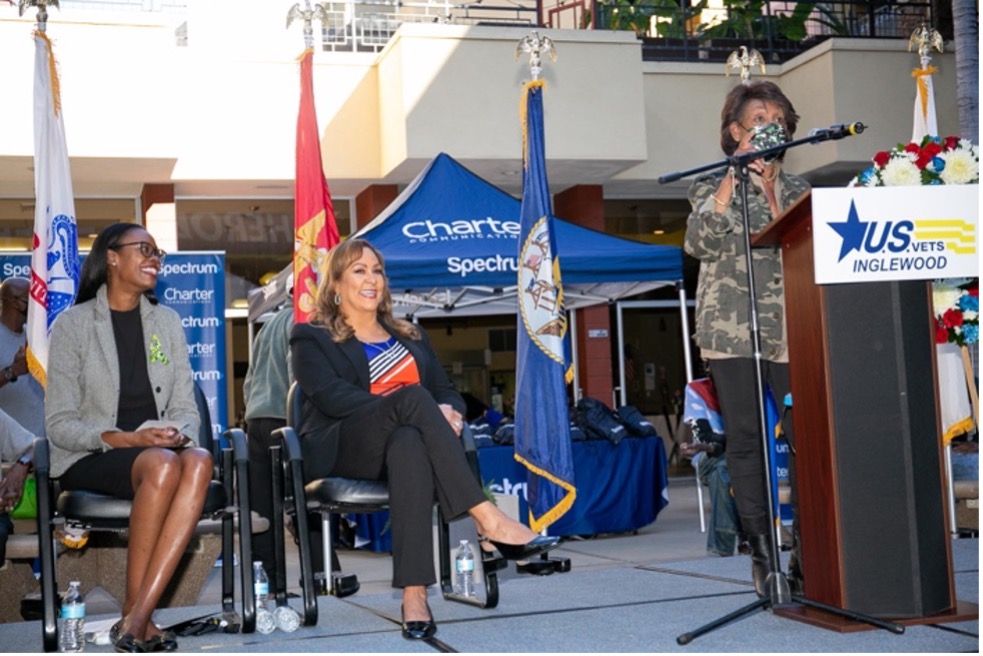 Charter also has a unique connection to U.S. VETS through Milo Staley, a veteran of the United States Navy. After returning from multiple combat deployments, Milo fell on hard times and experienced homelessness. However, veterans service coordinators at U.S. VETS got him the help he needed, including food, a place to sleep, and drug rehabilitation programs. After a long, redemptive journey, Milo re-entered the workforce and is now a Senior Maintenance Technician at Charter. We're immensely proud of our employees like Milo, who display the utmost courage in the face of difficult challenges.
You can learn more about Milo's story below:
Thanking Veterans with the Wisconsin Veterans Village Association
In the Badger State, Charter joined the Wisconsin Veterans Village Association (WVVA) for a special Veterans Day event to offer a 'Thank You' to local veterans from Appleton, WI. This included special recognition of five Charter employee veterans who attended the celebration and an appearance by Wisconsin State Senator Roger Roth.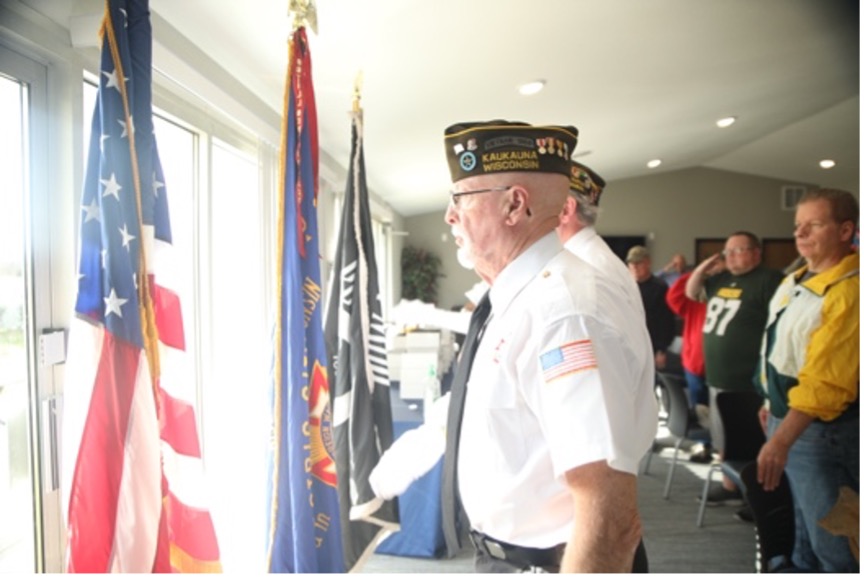 The Association provides a first-of-its-kind "Veterans Village" that includes apartments at a reasonable rent, support, and community throughout their lifespan as they live in a veteran-centric culture. Charter's donation made to WVVA on Veterans Day this year will help them continue to provide these vital resources to Appleton veterans and their families, and we look forward to partnering with them in the future.
Providing Homes for Veterans with the Barracks Project Inc.
Later in the month, Charter was pleased to partner with the Barracks Project Inc. in Covington, KY and to present a donation at one of the organization's service days. Felicia Huesman, executive director of the organization, along with several volunteers helped finish a home that is being remodeled to house homeless veterans. Kentucky State Senator Chris McDaniel, a United States Army veteran, was given a tour of the home and helped present the check to the organization.
The Barracks Project was founded in 2016 and has a volunteer mission to serve and give back to current service members and honorably discharged veterans. The organization is run solely by volunteers and every dollar that is donated goes toward their mission of serving veterans and their family members.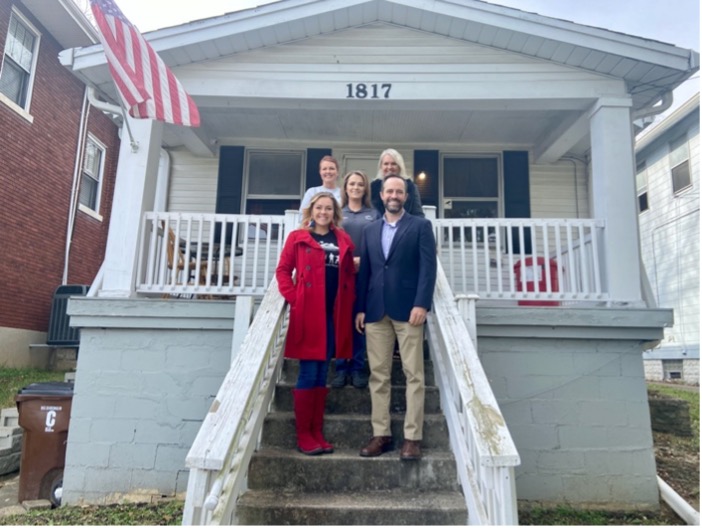 Here are some of the other events across the country that Charter was privileged to join during National Veterans and Military Families Month:
Delano, Minnesota: Celebrating Veterans with the Delano American Legion Post 377 and Minnesota State Senator Bruce Anderson
Evansville, Indiana: Veterans Day Event at Mater Dei Catholic High School with Honor Flight of Southern Indiana and Indiana State Senator Jim Tomes
Harrison, Michigan: Bell Ringing Ceremony for Unknown Soldiers with Clare County Veterans Services, Veterans Freedom Park, and Michigan House Speaker Jason Wentworth
Falmouth, Kentucky: Honoring Veterans at American Legion Post 109 with Kentucky State Representative Mark Hart
Clarksville, Tennessee: Partnering with Operation Stand Down to raise awareness of veteran suicide with Clarksville Mayor Joe Pitts
Maryville, Tennessee: Distributing Thanksgiving meals alongside AMVETS with Tennessee State Representative Jerome Moon
Montrose, Colorado: Veterans event and donation to the Welcome Home Alliance to construct a Veterans Memorial Park with Colorado State Senator Don Coram
Spectrum News networks across the country also highlighted Veterans and Military Families throughout the month. To learn more, check out highlights of their coverage in the video below: