Diversity & Inclusion
LULAC News: With Jobs and Customer Service, Charter Invests in Latino Communities
July 6, 2016
Share Article:
Read the original article in LULAC News Magazine | Summer 2017
With Jobs and Customer Service, Charter Invests in Latino Communities
Vice President of Customer Care Anabel Chavez Talks Customer Service, Employment, and Community Investment in McAllen Texas
By: Geoffrey Nolan, LULAC National Communications Associate
In order to fulfill its mission of service to the Latino community, LULAC relies upon the support of corporate partners that share our passion to invest in communities across the country and ensure that they have the necessary jobs, tools, and resources to live productive, fulfilling lives. Charter Communications is one of these partners and will be the presenting sponsor at the 2017 LULAC National Convention in San Antonio, Texas. In addition to their sponsorship of LULAC, Charter remains committed to ensuring that it provides the best customer service to all of its customers, including those who identify as Spanish-dominant. Earlier this year, Charter built upon this commitment and opened their first bilingual call center in McAllen, Texas to serve American Spanish-speaking customers.
An important part of this call center is the leadership of Vice President of Customer Care Anabel Chavez, a McAllen native who has an unrivaled passion for investing in her community.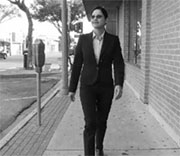 Born and raised in McAllen, Texas; Anabel Chavez traces her success back to some of the lessons that she learned as a young child. Chavez began working at the age of ten as a fieldworker, where she learned the value of teamwork at an early age. Chavez recalls that as a young child, she couldn't work as quickly as some of the more seasoned workers. Instead of holding that against her, some of the other workers would pitch in to ensure that they all finished their work on time and could move on to the next field.
After working in the fields as a young woman, Chavez entered the world of customer service where she worked her way up from call center service representative to various managerial positions. She relished the opportunity to work in an ever-changing environment and felt the gratification of helping others solve their problems.
"Working in a call center is a very exciting experience, and there is never a dull moment," she says. "The environment is very fast-paced, and is filled with individuals focused on solving problems for others."
In early 2017, Chavez took a leap of faith and applied for a job as head of the new Charter call center set to open in McAllen. She was thrilled at the opportunity to serve a world-class company like Charter and lead an initiative that would bring hundreds of jobs to the McAllen community. McAllen has experienced a higher unemployment rate when compared to the national average, and Chavez saw an opportunity that would bring good jobs to an underserved community. Chavez is quick to point out that customer service is not an easy career, and emphasizes the plethora of skills one must utilize to provide excellent customer support.
"These jobs require a real skill and craft, and it is one that needs to be taught and developed over time," she says. "We're looking to hire people from the McAllen community, train them, and have them ultimately take pride in that craft."
Since taking over the call center, Chavez has hit the ground running to ensure that it continues to represent the high standards that Charter has set for customer service. She cites the company's commitment to customer service as one of her top reasons for working there.
"At Charter, we view customer service as a 'product' unto itself," she says. "It is sometimes more important than our products, and it's gratifying to me that we get to help so many people solve complex problems and situations."
Perhaps most importantly, Chavez sees the long-term positive impacts that this call center can have on the McAllen community that she loves so much.
"Charter is clearly committed to diversity, and our call centers reflect the demographics of the communities we serve," she says.
As the manager of the center, she gets to lead Charter's investment in the people of McAllen and is tasked with hiring members from the community to work there. By providing these individuals with jobs, Charter has allowed her to play an important role in strengthening the McAllen economy and empowering individuals with new careers. It is her way of giving back to a community that has given her so much, and through Charter's dedication to invest in diverse communities; she is able to make that dream a reality.