Diversity & Inclusion
Celebrating Empowerment, Opportunity, and Hope
March 31, 2022
Share Article:
Charter is continuously working to reflect the vibrant diversity of the communities we serve and enhancing diversity and inclusion in every aspect of our business, and Women's History Month offered opportunity to reflect on the positive impact women have had throughout our nation's history and to recognize the important contributions made by women in their communities and in the workplace today. Earlier this year, Charter hosted a range of events to highlight the people and organizations working hard to support women and advance representation across all industries.
Supporting African American and Latina Girls in STEM
North Carolina-based organization INTech has been working since 2014 to transform and diversify the computer science workforce by unlocking the potential of young African American and Latina girls, encouraging them to be both creators of technology and leaders in their field. Last year their important work was recognized with a $25,000 Spectrum Digital Education grant to support INTech Academy, the organization's signature Science, Technology, Engineering, and Mathematics (STEM) program. This year, Charter joined INTech and North Carolina Secretary of State Machelle Sanders to celebrate the newest graduates of INTech Academy.
The virtual event included a roundtable featuring Secretary Sanders and Executive Director Jerika Jones, along with participants from Charter, who shared with INTech Academy scholars their personal reflections on leadership, overcoming adversity, and succeeding as a woman of color. During their conversation, the women, all of whom lead in traditionally male-dominated environments, shared helpful advice for scholars.
"You are not in this program by chance or coincidence…. I believe that you are in this program because you have what it takes to make a difference in society. That's what technology can do when you use those skills in a positive way."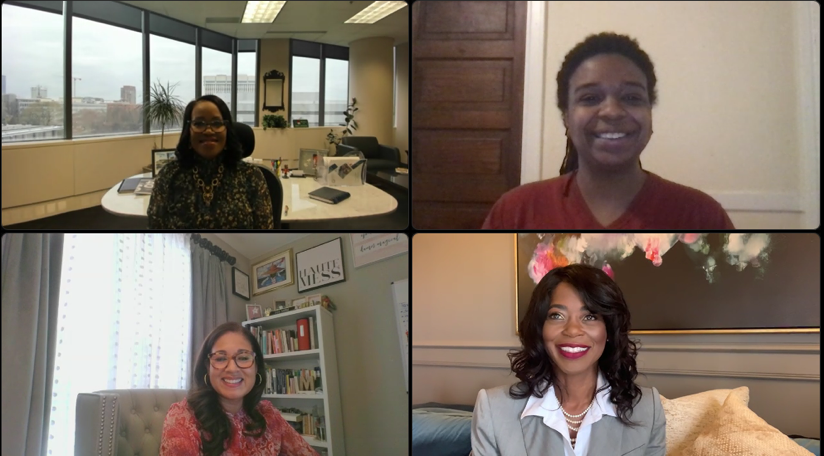 Nevada Leaders Providing Healing and Promoting Hope
For the second consecutive year, Charter brought together trailblazing women leaders across Nevada for a virtual event and panel to celebrate Women's History Month with a theme of "Providing Healing, Promoting Hope." During the program, Charter welcomed remarks from U.S. Senator Jacky Rosen, who spoke to the promise delivered by women having a seat at the table.
"I know we'll make progress, because when women put their minds together, there is no new ground that we cannot break, and there is no glass ceiling that we cannot shatter."
Nevada Senate Majority Leader Nicole Cannizzaro also shared her perspective as a legislator and leader while also being a new mom, touching on the motivation motherhood provides to ensure her work in the state legislature creates a more equitable future for all. We then hosted a panel discussion featuring three leaders from Nevada's majority-female legislature – Senator Dina Neal, Senator Heidi Seevers Gansert, and Assemblywoman Natha Anderson – all who spoke in depth about their personal journeys, their role models, and their priorities to create more opportunity and hope for Nevadans.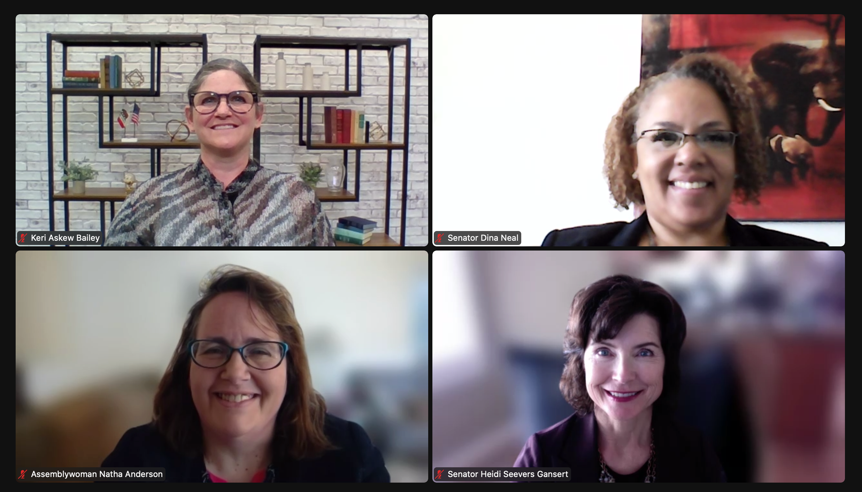 Empowering Women Professionals in Minnesota
In Minnesota, the Dakota County Chamber of Commerce held its 11th Annual Women's Leadership Forum, where this year's theme was "Charting Your Course." The forum was created for women to hone their leadership skills and engage, educate, and empower professionals of all levels. Charter sponsored this year's event, which featured speakers and panelists who shared stories, advice, and life lessons to inspire women and help them overcome hurdles they often face when pursuing career advancement.
The Dakota County Chamber awarded scholarships to six excelling young women looking to pursue post-secondary education and chart their own professional course in high-demand careers, and also honored City of Farmington Councilmember Katie Bernhjelm with the "Women to Watch" award. Charter was proud to sponsor this forum and bring so many impressive women together, reflecting our commitment to empower and provide opportunities for women to thrive.
Spectrum News Celebrates Women
Spectrum News celebrated Women's History Month with special programming, including interviews with prominent women leaders who shared stories of inspiration and empowerment. These segments showcased the meaningful contributions women are making throughout their communities and across the country. Take a look at some of the highlights: