Powered by American Jobs
Investing In Diversity And In The Communities We Serve
July 26, 2017
Share Article:
Reflecting the vibrant diversity of the communities we serve is core to who Charter is as a company – and with the help of leaders like National Urban League President and Chairman of Charter Communications' External Diversity and Inclusion Council, Marc Morial, we're finding new and better ways to enhance diversity and inclusion across our company.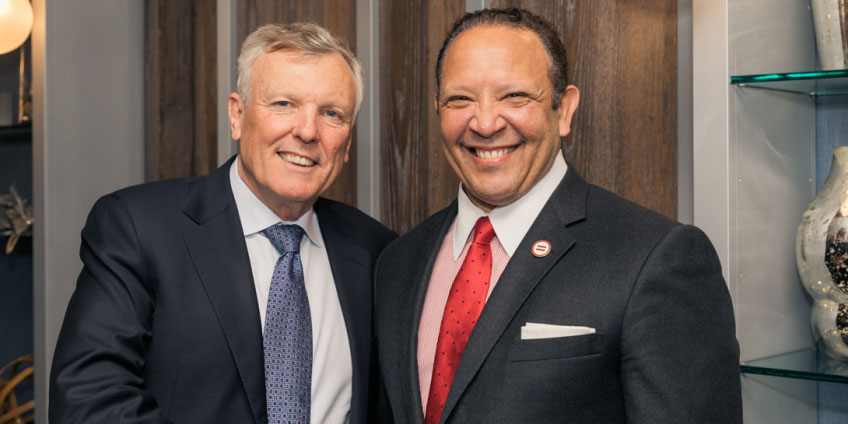 At our Council's inaugural meeting earlier this year, Morial shared his confidence in our continued growth and excitement at building stronger diversity commitments every day saying
"I… look forward to working with Charter and providing valuable guidance as they implement and establish new best practices in Diversity and Inclusion, supporting customers across the U.S."
Our commitment to diversity is more than just an aspiration – we're putting it into action every day. We're advancing diversity and inclusion across all aspects of our company including in our 90,000 plus employee workforce, and by providing the superior products and services that are most relevant to our diverse customers.
Diverse and Independent Programming
We have proudly partnered with network owners like Earvin "Magic" Johnson (ASPiRE), Sean Combs (Revolt), and Bishop Wayne T. Jackson (The Impact Network) to bring diverse and independent programming to our millions of subscribers. We're also partnering with former U.S. Congressman J.C. Watts (Black Television News Channel) to deliver soon-to-be-launched cable news programing dedicated to covering the unique perspective of African-American communities. This programming helps inform, inspire and empower audiences across the country, and we're pleased to make it available to more of our customers.
We offer Spectrum Mi Latino, one of the industry's most robust Spanish-language programming packages, with more than 75 channels covering live sports, entertainment and news – including Charter-owned Spectrum NY1 Noticias that provides news 24/7 throughout New York City and Spectrum Deportes, the first Spanish-language regional sports network in the country.
Enhancing Customer Service
We continue to broaden the ways in which we serve our diverse customer base, while creating good jobs in local communities across our footprint. Our new, state-of-the-art bilingual call center in McAllen, Texas is a perfect example of this.
Under the leadership of McAllen native and Vice President of Customer Care Anabel Chavez – this call center is creating over 600 jobs in a town where 77% of its residents speak Spanish and where unemployment is higher than average in Texas. Opening call centers and creating jobs in local communities like McAllen is part of our commitment to provide superior products and services to all of our customers including those who prefer to speak to us in Spanish.
Helping to Bridge the Digital Divide
Charter is committed to playing a role in bridging the digital divide in the communities it serves. We have reached our initial goal of rolling out Spectrum Internet Assist, our industry leading high-speed, low-cost broadband offering for eligible families and seniors, across our 41-state footprint. Through partnerships with local organizations and community leaders, we are spreading the word about Spectrum Internet Assist so that more Americans have access to the information and tools they need to succeed in today's economy.
And through our Digital Education Grant Program, we're helping to create digital literacy opportunities, offering support to local organizations that educate local residents about the benefits of broadband and how to use the internet to make their lives better.
We have been proud to partner with community leaders like Rev. Al Sharpton and the National Action Network, the Chinese-American Planning Council and the Bushwick Public Library to open Spectrum Learning Labs in neighborhoods across New York City to provide residents with access to technology and the digital literacy skills they need to succeed in school, access government services and fully participate in today's workforce:
We're committed to reflecting the vibrant diversity of the communities we serve.
Diversity is a priority throughout Charter because it allows us to be a stronger company and deliver a superior customer experience every single day.