Diversity & Inclusion
Celebrating the Launch of the Black News Channel and Diversity in Programming
December 4, 2019
Share Article:
This week Charter celebrated the upcoming launch of the Black News Channel, the first and only African American-focused 24/7 news network. We are excited to be one of the first pay TV providers to offer the channel on our line-ups in some of our biggest markets starting in January.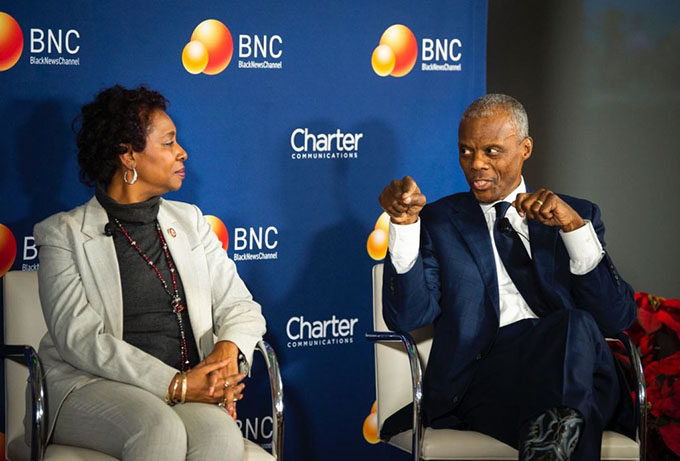 We recognize the growing customer demand for diverse and targeted African American programming and have significantly expanded the distribution of black owned and focused networks like TV One, Revolt, Aspire, Up, the Impact Network and Bounce TV. Earlier this year, we launched TV One's Cleo TV, a lifestyle and entertainment network targeting millennial and gen X women of color.
At the event celebrating the BNC launch, Representative Karen Bass (D-CA-37), Chairwoman of the Congressional Black Caucus highlighted her enthusiasm, saying, "I can't tell you how excited I am that there is going to be a 24 hour, seven day a week Black News Channel. I was thrilled from day one."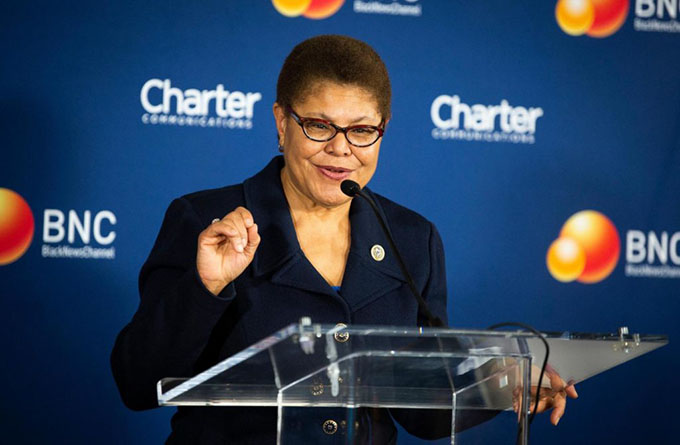 The event also featured a panel discussion with Representative Yvette D. Clarke (D-NY-9), Founder and Co-Chair of the Multicultural Media Caucus and former Congressman J.C. Watts, Black News Channel's Chairman and Co-Founder, which focused on the importance of meeting the information and entertainment needs of diverse audiences.
"We've been really pushing for diversity and inclusion in the broadcast space and cable space and it's because we live in a multi-racial civil society. For far too long, our media didn't speak to that and today still doesn't speak to that diversity," said Representative Yvette D. Clarke (D-NY-9). "The Black News Channel will fill a void in many spaces."
"On January 6th we'll have over sixty people employed in Tallahassee, Florida and we'll have bureaus in Washington DC, New York and Atlanta. In football terminology, we're in the red zone," said Watts. "I would not be on this stage tonight with the Congresswoman without Charter saying we believe in your vision. "
Charter's commitment to the Black News Channel is emblematic of the approach we take with customers across our company. We strive to understand their unique needs, offer superior products and services, and create a lasting impact in their communities. When the Black News Channel launches, it will give a voice to the issues and priorities that matter to African Americans, and will help inform, inspire and empower audiences across the country. Charter is proud to be a strong supporter of BNC, and we look forward to launching.