Diversity & Inclusion
Celebrating Trailblazing Women During Women's History Month
May 7, 2021
Share Article:
During Women's History Month 2021, there was no shortage of trailblazing women to celebrate and honor, and Charter had the privilege of hosting or participating in numerous events highlighting achievements made by women around the country. From engaging with young students and future leaders to hosting a virtual roundtable with lawmakers who make up the nation's first majority-female state legislature, these events provided an opportunity to reflect on the progress women have made and to discuss the challenges and opportunities women face today.

Here is a glimpse into some of the outstanding programming and events Charter sponsored in celebration of Women's History Month.

Spectrum News Celebrates Women Who Make History

As part of Women's History Month, Spectrum News produced 15 shows featuring 24 elected officials, including U.S. Representatives Maxine Waters, Kathy Castor, Stephanie Murphy, and Carolyn Maloney, and Ohio House Minority Leader Emilia Sykes. These accomplished leaders spoke on a variety of timely topics, including the significance of Women's History Month, the importance of female representation in government, the impact of Title IX on educational opportunities, and the challenges women in the workforce faced as a result of the COVID-19 pandemic.

Here is a video highlighting Spectrum News' Women's History Month coverage:
Valiant Women in Leadership: Women Creating Change in Nevada

This year, one of Charter's hallmark Women's History Month celebrations was a virtual event highlighting the Nevada State Legislature, the United States' first state legislature to be led by a female majority. During the program, titled Valiant Women in Leadership: Women Creating Change in Nevada, we welcomed U.S. Senator Jacky Rosen, Nevada Senate Majority Leader Nicole Cannizzaro, and a panel of five Nevada state legislators: Senator Heidi Gansert, Senator Dina Neal, Assemblywoman Teresa Benitez Thompson, Assemblywoman Sarah Peters, and Assemblywoman Jill Tolles.

"Women's History Month is a great time to recognize trailblazers, the women who have broken barriers, the women who have fought so we can have a seat at the table, and the women who have made a difference in our lives," U.S. Senator Rosen said in her remarks.

As of 2021, sixty percent of members in Nevada's state legislature are women. "Nevada has a history of trailblazing women who have come in this legislative building and done the good policy work that benefits all Nevadans," said Majority Leader Cannizzaro.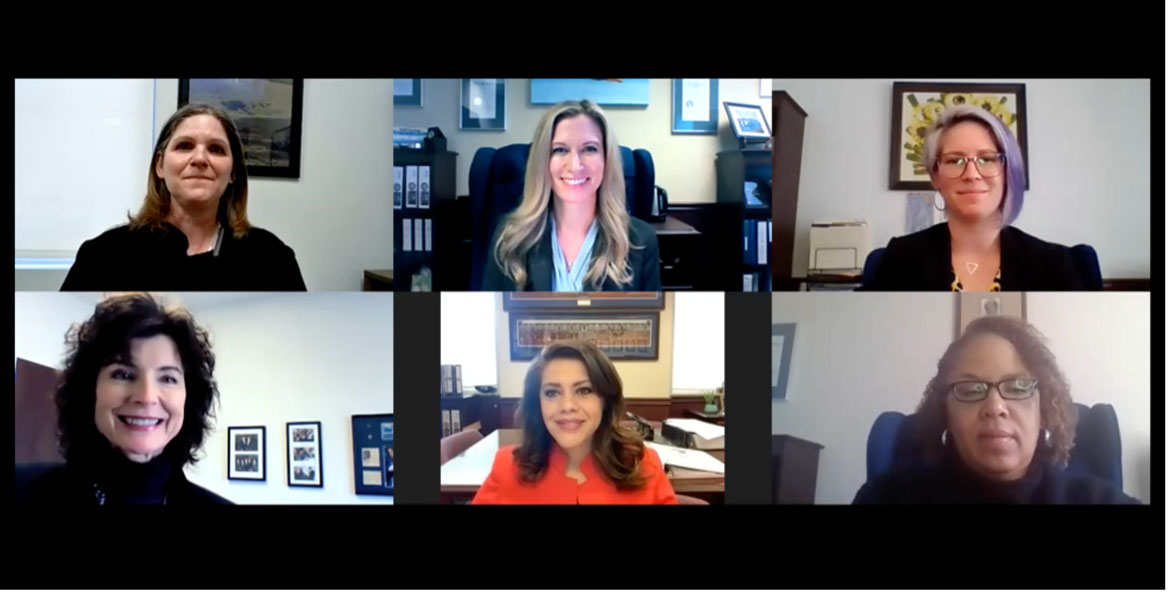 Maine Girls' Day at the State House Provides Inspiration for Future Leaders

In the opposite corner of the country, Charter was honored to once again sponsor and participate in the 25th Annual Girls' Day at the State House, hosted by the Maine Women's Lobby. For a quarter of a century, the Maine Women's Lobby has brought middle-school-aged girls from across the state to Augusta to participate in meetings, mentorship, and mock hearings. In this year's virtual format, participants learned how laws and policies affect their lives, how public policy is shaped in Maine, and how to increase their confidence and raise their voices to affect policies, laws, and systems. There is little doubt that these women will help shape Maine's future!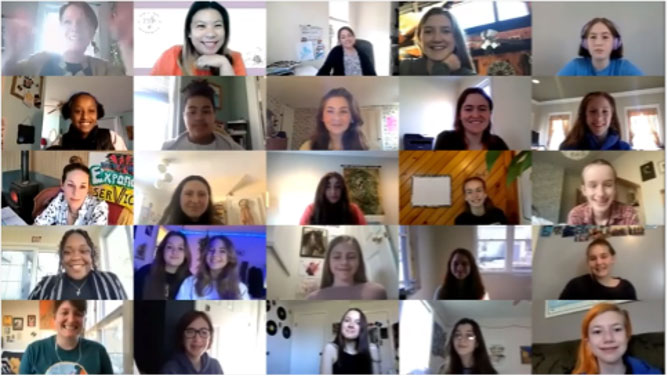 Celebrating Women Leaders in The Last Best Place

In Montana, Charter celebrated Women's History Month at a limited in-person, physically distanced event in the state capitol, co-hosted by Montana's First Lady Susan Gianforte. The program featured Lieutenant Governor Kristen Juras, House Majority Leader Sue Vinton, and Senator Jen Gross, who discussed the powerful impact women have in Montana politics.

During the event, Charter also had the privilege of honoring Montana's first female governor, Judy Martz. We were joined by members of the late Governor Martz's family, who spoke about the legacy she leaves behind in Helena and across the state. In honor of this event and Women's History Month we featured a thirty-second PSA about Governor Martz that aired on cable systems throughout Montana. The event, together with the Spectrum News PSA, provided a worthy tribute to the women who've helped Montana remain The Last Best Place.