Veterans and Military Families
Working Together to Help Veterans Transition to the 21st Century Economy
November 9, 2017
Share Article:
In recognition of Veterans Day, Charter hosted a conversation – "Transitioning 21st Century Warriors Into the 21st Century Workforce" – to discuss how the private sector can do more to help veterans transition to civilian life. Senator Richard Blumenthal (D-CT) and Representatives Richard Hudson (R-NC) and Mark Takano (D-CA) opened the event with compelling remarks about the sacrifices veterans have made in their service to our country, followed by a panel discussion on how the public and private sectors can work together to create new recruitment, training and hiring opportunities for veterans and military spouses.
Here are some of the highlights from the informative conversation:
Offering a powerful call to action, Senator Blumenthal, who has two sons currently serving in the military, challenged audience members, "We hear lot of speeches around Veterans Day, and there is no shortage of rhetoric, good feelings, nice words. But what the nation needs to do, in this era as unemployment goes down, is match that rhetoric with action."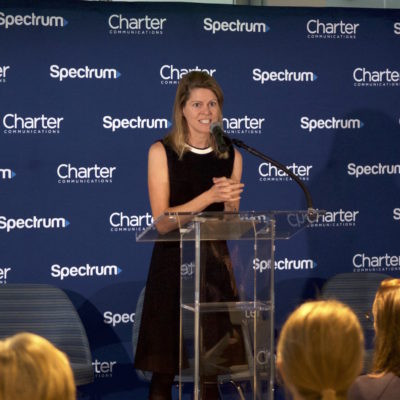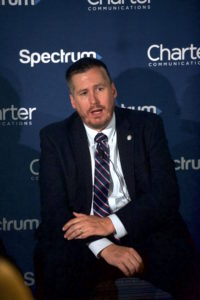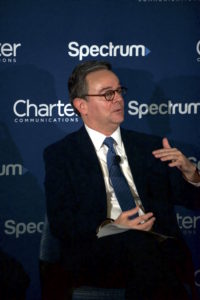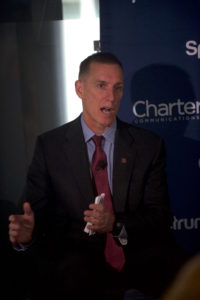 With thousands of veterans leaving active duty every year, it is important that the private sector teams up with the legislative and executive branches of government, along with the non-profit industry, to make sure veterans and their families have every opportunity possible to succeed in the 21st-century economy. Charter is leading the way in how to make this a reality and will continue work hard for our veterans. They've earned it.