Veterans and Military Families
Take a Veteran to School: Real Life Heroes in the Classroom
November 20, 2019
Share Article:
Each year, Charter teams up with HISTORY®'s Take a Veteran to School initiative to connect veterans with elementary, middle and high school students, so they can share their important perspective what being a veteran means to them. This year, working with schools, veterans' councils and elected officials, Charter is proud to sponsor over 30 events across our 41-state footprint to educate and inspire students, and bring military service to life.
These interactive history lessons give students the chance to learn about Veterans Day, listen to stories of service from those who served in different branches of the military, understand how service members and their families adjust to life in active duty, and hear what it's like to transition back into civilian life. It also provides students the opportunity to show appreciation and thank veterans for their service to our country.
The Take a Veteran to School initiative is a great opportunity to not only honor the brave men and women who have served their country, but also inspire future generations of service members. Thank you to every veteran who participated in these important events.
Here are special moments from these events:
Potter Gray Elementary School
Students at Potter Gray Elementary School in Bowling Green, KY heard from Congressman Brett Guthrie as well as SFC Doug Pollard, Chief Master Sergeant Robert Daughtery and SSG Glenn Skaggs.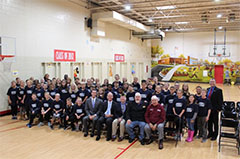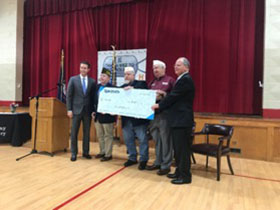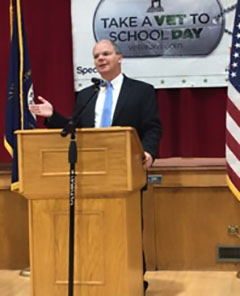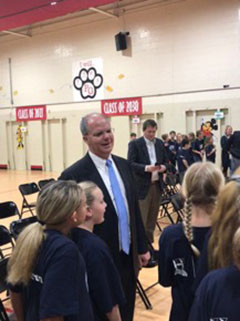 Schalmont Middle School
NYS Assembly Member and U.S. Army Reserve Member Angelo Santabarbara joined over 50 local veterans to share their experiences with students at Schalmont Middle School in Schenectady, NY.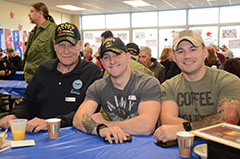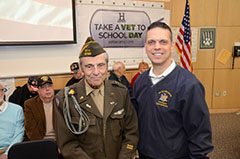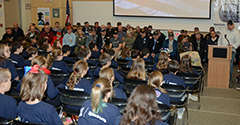 Laurelton Pardee Intermediate School
Laurelton Pardee International School students in Irondequoit, NY got to meet Town Supervisor Dave Seeley, Army National Guard Veteran Jeremy Palmer, Army Veterans Keith Gambitta, Demetrious White, Charles Malomey and Andrae Evans and US Navy Veterans Elmer Brown and Edwin Sulewski.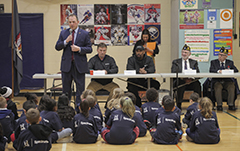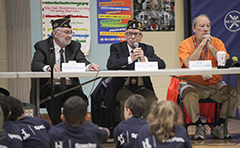 Beechwood High School
Beechwood High School students in Ft. Mitchell, KY learned about military service from Senator Chris McDaniel, Ft. Mitchell Mayor Jude Hehman and Mickey and Kathy Hoffman from the Honor Flight organization.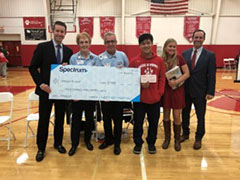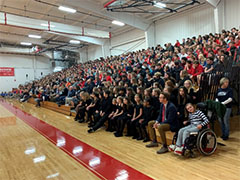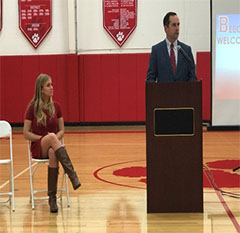 Mill Creek Upper Elementary School
State Representative Jack Bondon, Air Force Veteran Jason Stamm and Army Veteran Jerry Hulen met with Mill Creek Upper Elementary School students in Belton, MO about their experiences and service.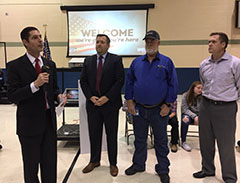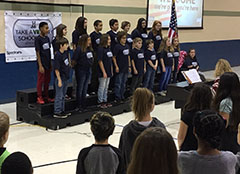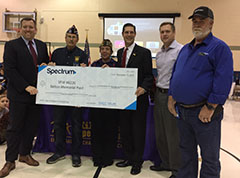 East Antioch Elementary School
State Senator Dinah Sykes and veterans Kerry Triplett, Richard Redel, Delbert Kimbrough and John Houston, Jr spoke to students at East Antioch Elementary for Veterans Day.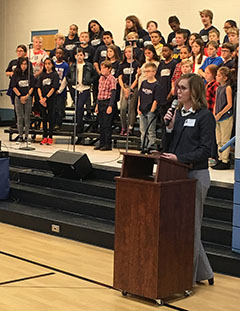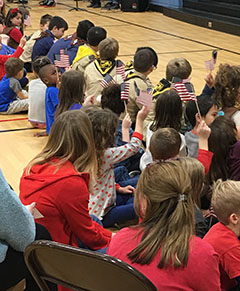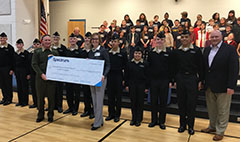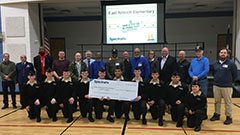 Wilson Central High School
Wilson Central High School students in Lebanon, TN got to meet Rep. Clark Boyd, Wilson County Mayor Randall Hutto and SFC Rob Cesternino and hear about the importance of military service.