Spectrum Internet Assist
Spectrum Internet Assist Celebrates Bridging the Digital Divide with Wisconsin Gov. Scott Walker
July 18, 2017
Share Article: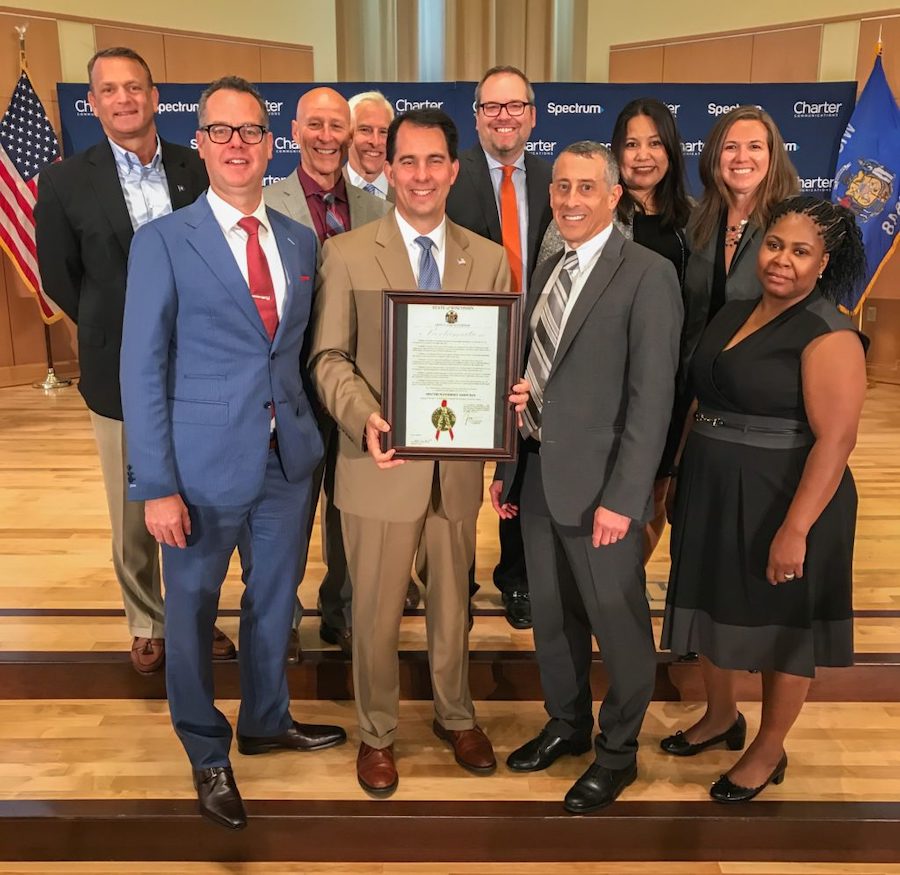 Charter Communications joined Wisconsin Gov. Scott Walker today to celebrate Spectrum Internet Assist at a community event in Green Bay, Wisconsin. Spectrum Internet Assist, a low-cost, high-speed broadband service, has reached its initial goal of being rolled out to our entire 41-state service area to advance digital education opportunities for low-income families.
Wisconsin Governor Scott Walker thanks Charter for helping bridge the digital divide in Wisconsin.
Scholarships, Inc. Executive Director Brent Roubal on Charter's efforts to level the playing field for families and students.
The Salvation Army Ray & Joan Kroc Corps Community Center Major Lisa Mueller on Charter's support for the Spectrum Learning Lab.