Veterans and Military Families
Proudly Providing Career Opportunities for Military Spouses
October 2, 2017
Share Article: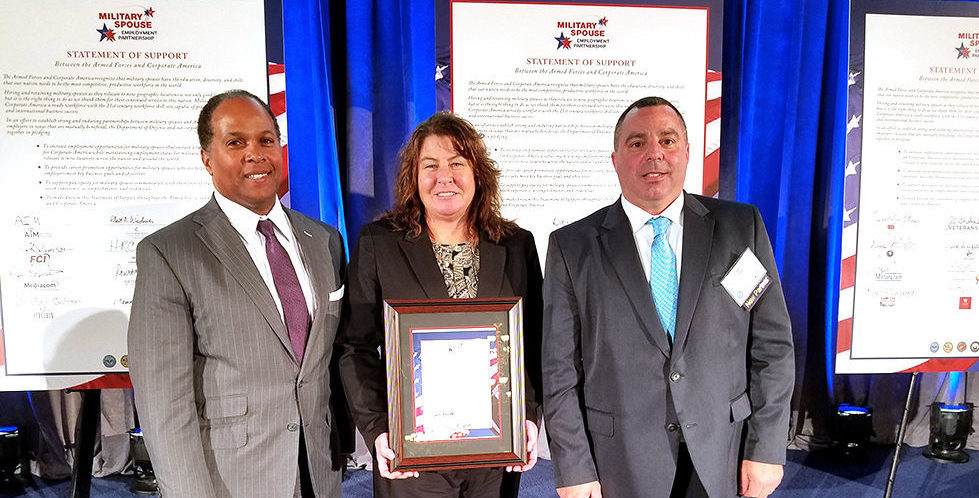 Every day, Charter's more than 92,000 employees help us deliver better products and services under the Spectrum brand to our customers across our 41 state footprint. And we're committed to hiring 20,000 workers by 2020, primarily by ending our reliance on offshore call centers. To grow our highly-skilled, diverse and insourced workforce we're hiring more veterans and increasing employment opportunities for military spouses as well.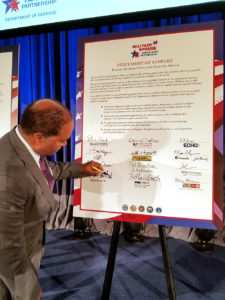 We couldn't be successful without partnerships with proven organizations like the Military Spouse Employment Partnership (MSEP) who assist our efforts to tap into the talented and motivated group of professionals married to members of the armed services. Today, Charter had the honor of being inducted into the MSEP, a prestigious organization championed by our top leaders as part of the call to the private sector to create more jobs and career opportunities for veterans and their families.
The MSEP connects military spouses with over 340 employers who have committed to recruit, hire, promote and retain military spouses in portable careers. It is part of the Department of Defense's Spouse Education and Career Opportunities program aimed at reducing the unemployment rate and wage gap between military spouses and their civilian counterparts.
Military spouses face unique challenges to building lasting and meaningful careers. Relocation can make it difficult for them to find a steady job as they relocate from one city to the next when their enlisted partner is moved from base to base. That is why it's critical for the private sector to step up and create career opportunities. Working together, MSEP and companies like Charter can better address the challenges military spouses have in finding and keeping jobs.
Partnerships with military and veterans organizations build on our holistic approach to help military spouses and veterans thrive, build careers, and improve their quality of life overall. These employees make Charter stronger as we're able to provide a better experience for our customers with them on our team.