Diversity & Inclusion
A Different Take on Collaborating with Communities
June 18, 2019
Share Article:
Recently, Charter's Washington D.C. office had the opportunity team up with the Duke Ellington School of the Performing Arts.
Established in 1974, the Duke Ellington School is the sole D.C. public high school to offer a dual curriculum encompassing professional arts training and academic enrichment in preparation for college and careers in the arts. In this collaboration between Charter and Duke, visual arts students created works of art centered around the themes of connectivity, diversity and Washington, D.C. landscapes and landmarks. The themes were expressed and developed within the visual arts curriculum, under the guidance of the Duke school's faculty.
Final projects included representation from an array of materials, including computer graphics, painting, photography, print making and sculpture.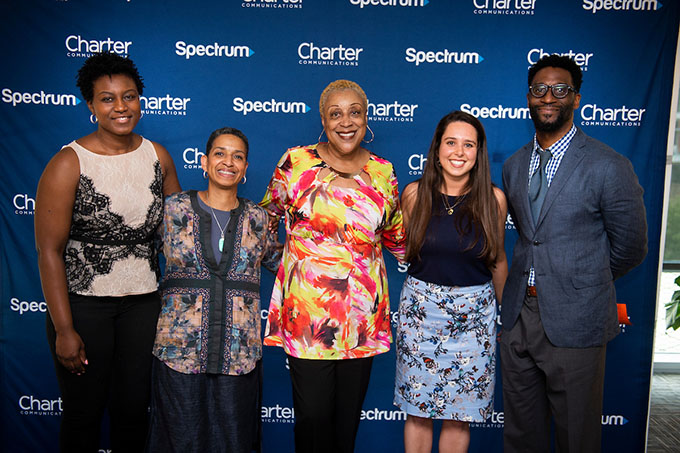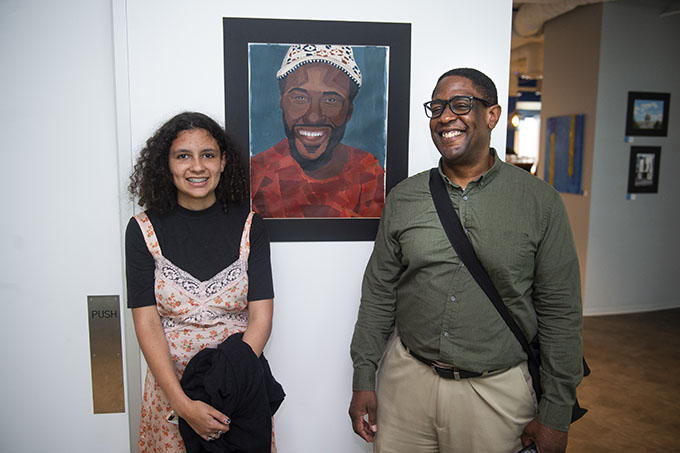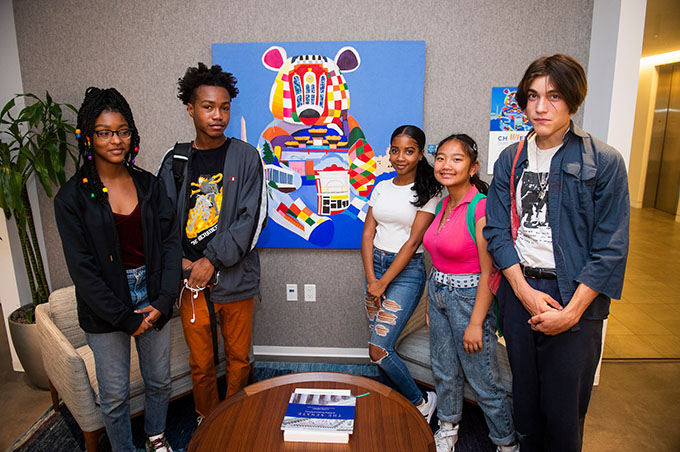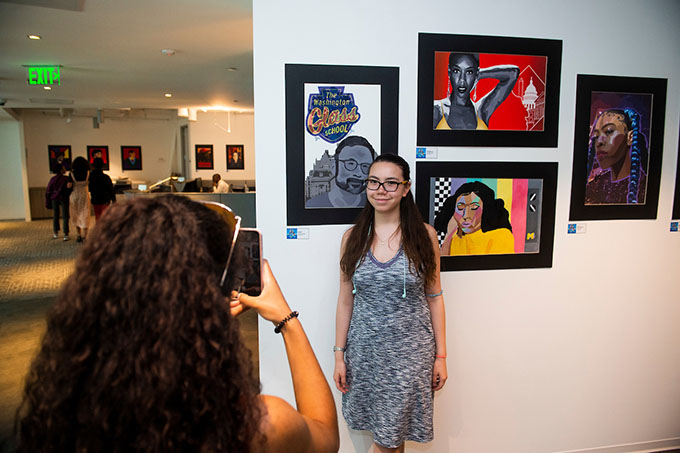 Charter was delighted to recently host a reception and welcomed the young artists, their families and friends, and faculty to the office to view their artwork and celebrate their success. We were thrilled to have the opportunity to meet and support the artistic aspirations of students at Duke and support the D.C. community.