Diversity & Inclusion
Charter's Growth is Aligned with Latino Success
July 16, 2018
Share Article:
This article will also appear in next issue of The LULAC News, due out end August 2018
---
The Latino community is important to both our country, and Charter Communications, America's fastest growing TV, internet and voice company. Between 2015 and 2020, Latinos will account for 52 percent of U.S. population growth*. To successfully serve this community, companies must understand cultural nuances and product needs, and deliver for them commercially and beyond.
At Charter, our commitment to Latinos is emblematic of the approach we take with customers across our company. We strive to understand their unique needs, offer superior products and services, and create lasting impact in their communities.
For example, we've developed high-value packages at competitive prices that are relevant to multigenerational households with varying degrees of Spanish and English language proficiency. We have one of the most robust Spanish language video packages in our footprint. Through Spectrum Mi Plan Latino, we offer more than 130 channels, including 75 Spanish-language ones, covering news, live sports, education and entertainment, and the most in high definition. Additionally, we provide an option of bundled internet and phone service, which includes unlimited calling to a number of Latin American countries. In the New York City area, we've offered the only hyperlocal, 24-hour news channel, NY1 Noticias, for over a decade, covering news for Spanish-language viewers.
We are also committed to serving the needs of our Latino customers in the language they prefer. This is exemplified by our new state-of-the art call center in McAllen, Texas which will create over 600 jobs by the end of 2018.
This brings us to our people. Companies that build a workforce that reflects the diversity of the customers and markets they serve stand a better chance of providing customers with services, products and experiences that exceed their expectations.
At Charter, we're committed to hiring 20,000 new employees by the end of 2020. We've already seen an uptick in our share of employees who identify as Latinos across the company, including at management and leadership levels.
Increasing employment opportunities is just one way that Charter is enhancing lives in lasting ways. We proudly partner with nationally-recognized organizations such as LULAC to serve their communities and to help us better understand the critical issues they face.
Through Spectrum Digital Education Grants, we're bridging the gap in digital literacy, which is a critical component of today's high-tech world. We provide local grants, webinars, workshops and public service announcements.
Charter's growth as a company, and its ultimate impact in bringing information and connectivity to people across the nation, is closely tied to the success of the growing Latino population. The end result is greater economic opportunity and stronger, more resilient communities.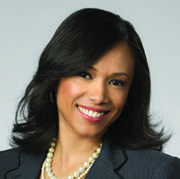 Written by Marisol Martinez, Vice President of Multicultural Marketing, Charter Communications
*Sources: US 2014 Census Bureau; Nielsen Hispanic HHs 13.6% of total US HHs 2015-2016.