Powered by American Jobs
Charter Hosts Spectrum Sales National Hiring Event in 22 Cities
February 10, 2018
Share Article:
Charter Communications, the company that powers the Spectrum brand, recently hosted a one day hiring blitz in 22 locations across the country to recruit and hire 500 new locally-based employees to sell Spectrum TV®, Spectrum Internet® and Spectrum Voice® services. Charter has a strategic focus on investing in and hiring people from the communities we serve. Our employees, who are also brand ambassadors to their friends and neighbors in their own communities, help us deliver on our core business objective of providing superior products combined with great customer service.
Featured in these photos was our Orlando hiring event.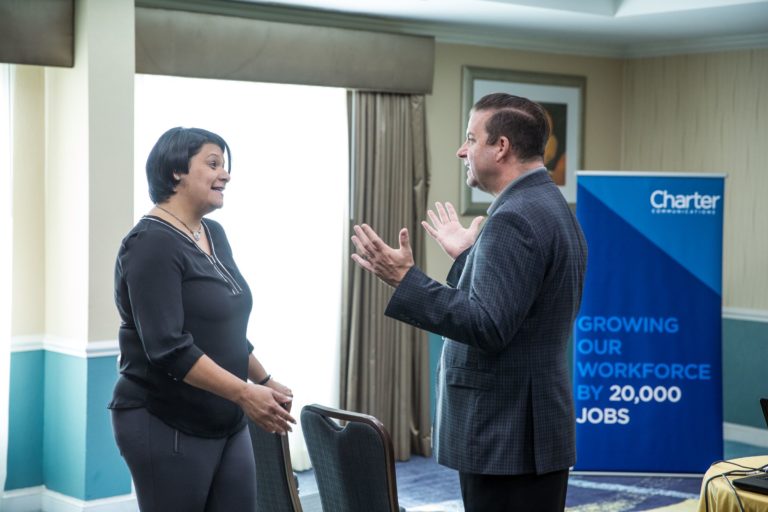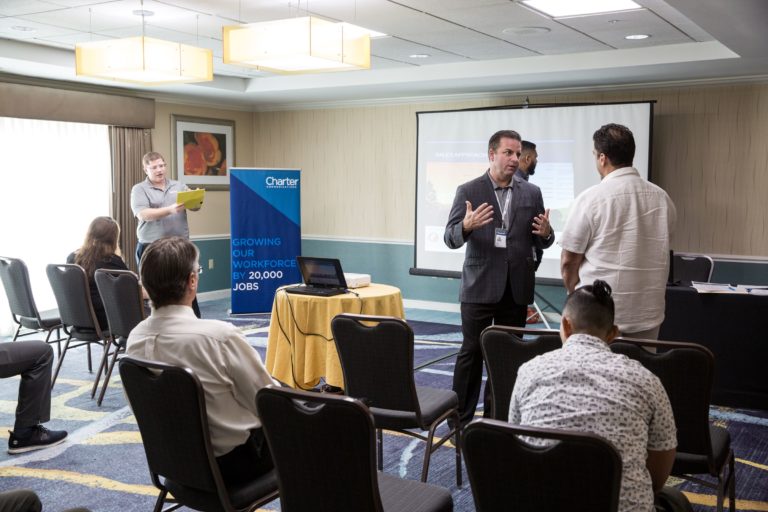 Our employees receive a competitive salary with great incentives to help them reach their full potential. They also enjoy comprehensive benefits including paid sales training, a $2,500 training bonus, paid time-off, a generous retirement program consisting of a 401(k) Plan with highly competitive company match and a defined contribution retirement plan, tuition reimbursement, and free & discounted Spectrum services. We are a company where our highly skilled, diverse, and locally-based employees can build great careers.
We were thrilled to meet with potential employees around the country.