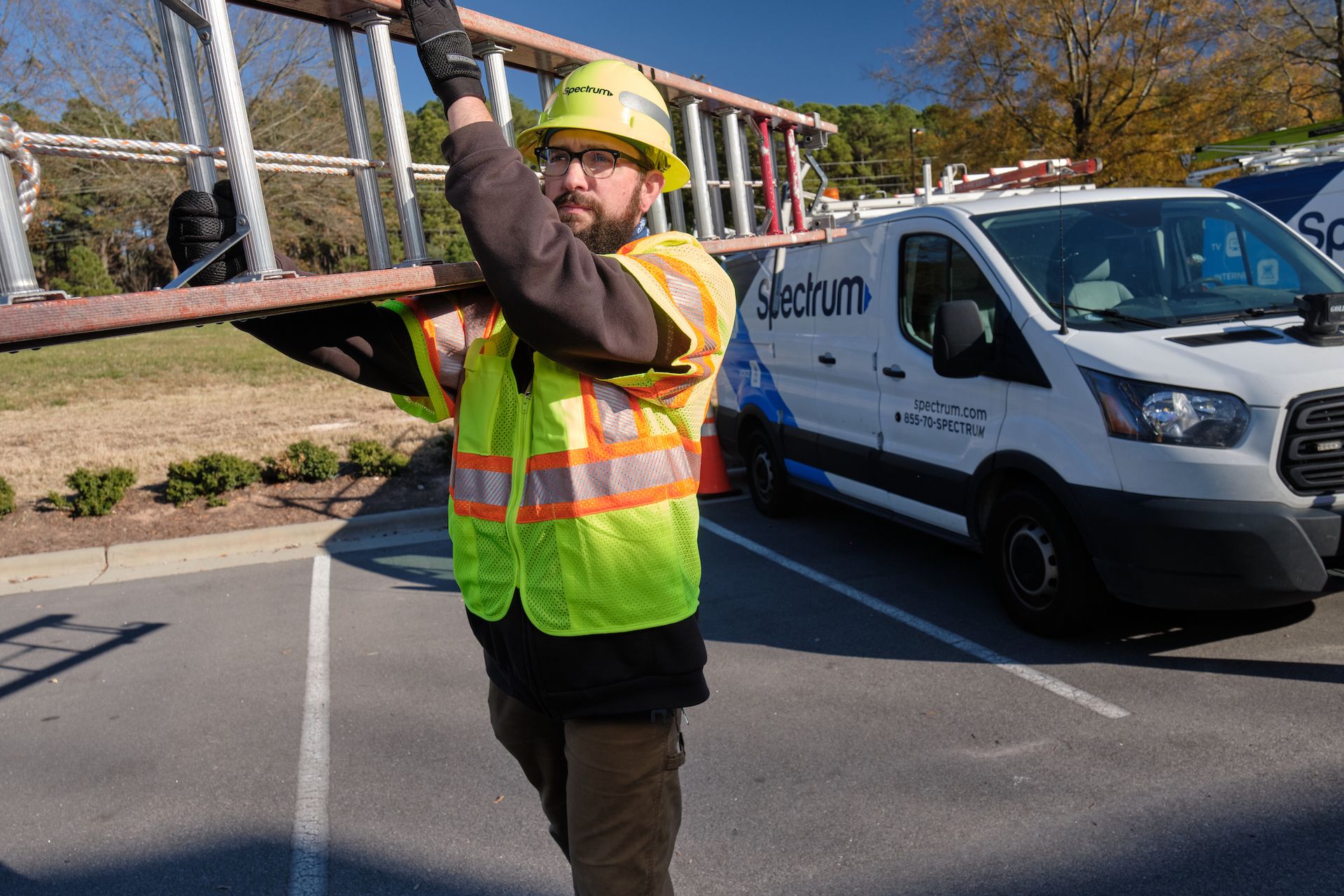 Investing in Our Workforce
At Charter, our employees are our greatest resource – and investing in their continued education and growth helps us better serve our customers and build stronger connections in the communities we serve.
Our 100,000+ employees earn at least $20 per hour – nearly three times the federal minimum wage. And our hourly workforce also earns robust benefits like paid time off, including sick leave, and company-paid retirement.
You don't come into just a job—you come into a family and a career. You can go anywhere in this company you want to go—the only person stopping you is you.

Charles Millender, Field Technician, Charter Communications
Broadband Field Technician Apprenticeship Program
Charter's Broadband Field Technician Apprenticeship Program provides valuable, hands-on learning opportunities—both on-the-job and in the classroom. The apprenticeship program allows employees to grow their careers at their own pace and gain in-depth industry knowledge, all at no cost to them.

Upon completion of the program, enrollees receive an industry-recognized broadband field technician certification from the Department of Labor, which they can carry with them throughout their careers.
Hear from two Charter employees who started new careers with the help of Charter's Broadband Field Technician Apprenticeship Program:
Davia's Story
"In Charter, you literally have a company that supports you every step of the way. If someone is wanting to start a really great career, Charter's apprenticeship program is the perfect place to start."
Charles' Story
"Charter definitely invests in their employees – they want you to grow in the company, because as you grow in the company, the company continues to grow. Excellent pay, excellent benefits, and you don't come into just a job – you come into a family and a career."
Opportunities for Veterans
Charter continues to invest in our nation's heroes. When veterans enroll in the Apprenticeship Program, they are able collect their GI Bill benefits in addition to their regular paycheck – easing the transition to civilian life while also providing new career opportunities.
Learn More About Charter's Investments in Our Nation's Heroes
Investing in the success of our employees helps us build stronger connections.