Spectrum Access
Spectrum Visits Governor Morehead School to Share "Spectrum Access" App and Discuss the Importance of Accessible Entertainment with Visually Impaired Summer Campers
August 3, 2021
Share Article:
Charter is focused on providing product experiences that work for everyone, including those who are blind and visually impaired. That's why Charter launched Spectrum Access—an innovative solution that enables a freedom and untethering of the audio description experience for the visually impaired.
Since the app launched last year Charter has worked to get this game-changing app into as many hands as possible, regardless of whether they subscribe to Spectrum TV. As part of that mission we recently partnered with the Governor Morehead School, North Carolina's residential school for the blind and visually impaired, for a special movie night for summer campers, as well as their friends and family, using the Spectrum Access app.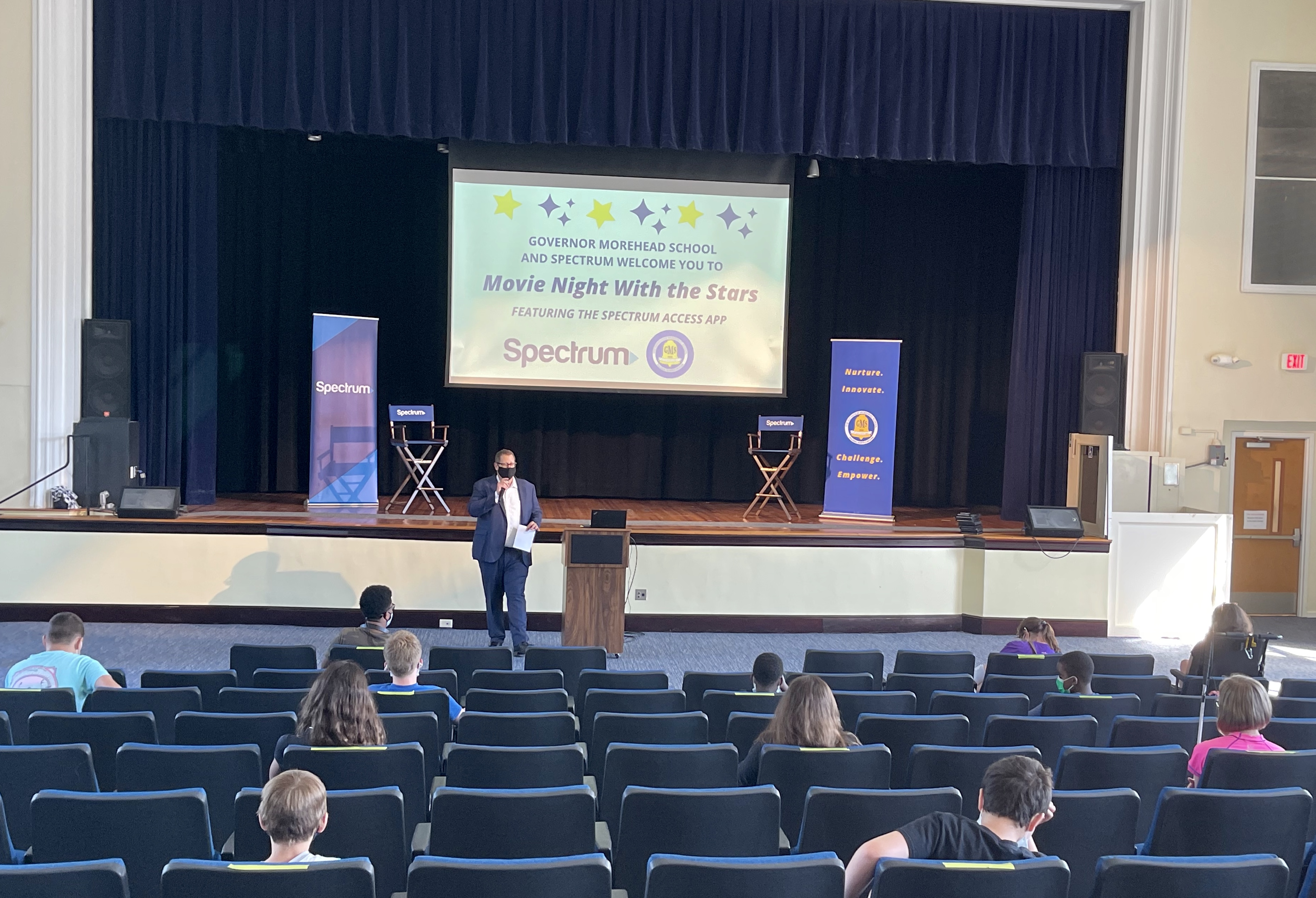 Spectrum Access is different as it appears to be genuinely designed to serve those who need it and benefit from it. An individual can use it with any media platform, not just Spectrum, and is simple to use, free, and can include a wide variety of entertainment options. It enhances activities such as watching TV or a family movie by giving everyone access to that entertainment in the way that best fits their needs. For those who need the accommodation, they can have a more intimate experience by using headphones for audio description while those who may not need it can have a more traditional experience. This brings everyone closer together and more involved in the entertainment experience.
Campers enjoyed the Spectrum Access app experience, remarking on how they'd be able to use the app to enjoy movie nights with their families and friends who do not need audio description technology, and to improve their experiences in movie theaters, where accessibility devices are often difficult to secure.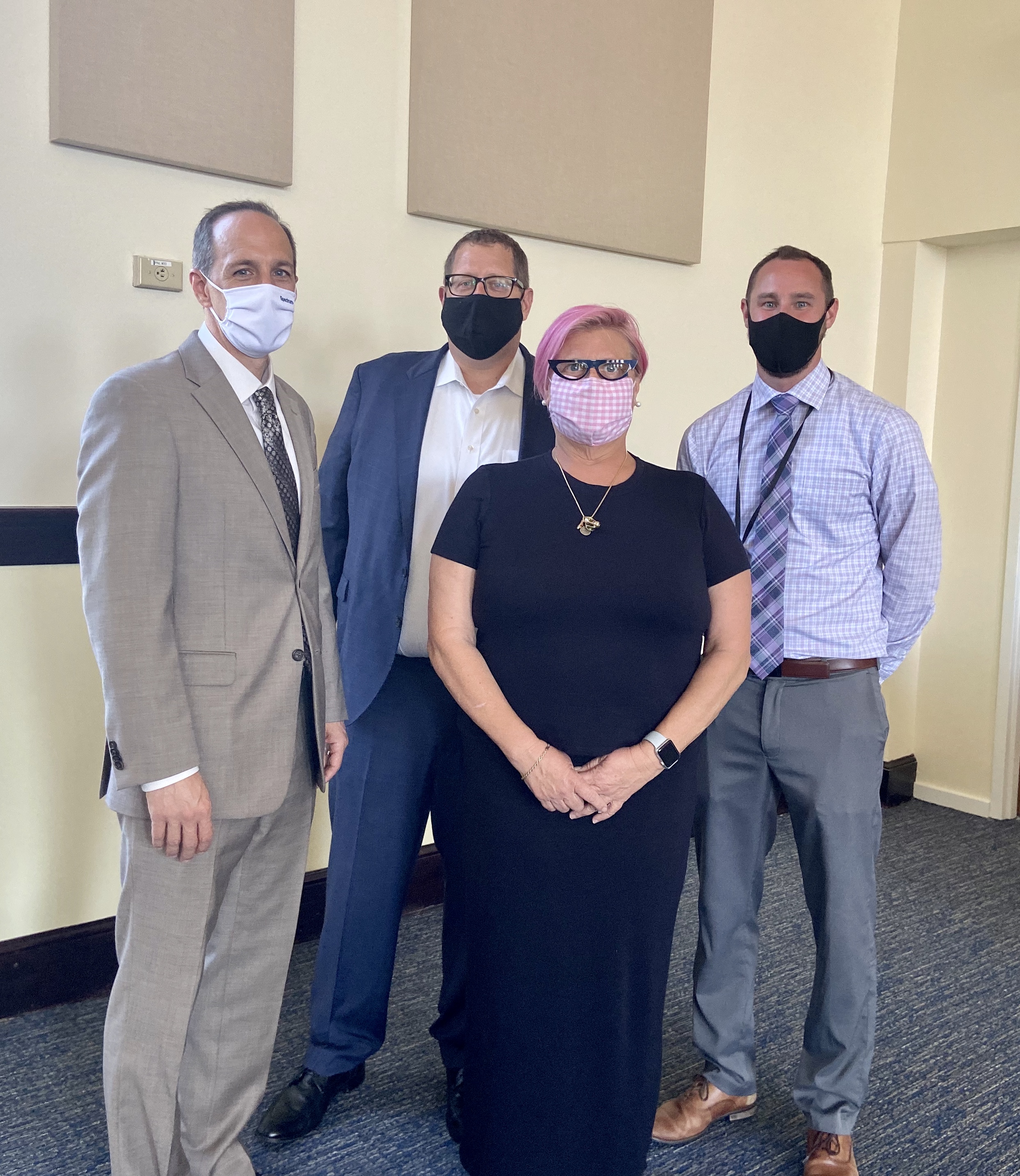 It's really important, I think, the work that we're doing because…the truth is there just wasn't the same kind of accessibility back when I was growing up, we just didn't have the same tools and so you had to get a lot of help from other people. Now, the wonderful thing about [this] generation is that [they] have an opportunity to really have a life of independence.
The event was also attended by State Representative Allison Dahle, who sat down for a special conversation on the role of politics and advocacy in supporting individuals with disabilities with Charter Communications Senior Director of Government Affairs Brian Gregory. U.S. Representative Deborah Ross also sent a video message, sending her well wishes to campers and encouraging them to enjoy their camp experiences.
Charter's Commitment to Accessibility
Charter heard from blind and visually-impaired customers who wanted a way to watch movies with sighted friends and launched Spectrum Access as an alternative to the traditional audio description that those who are blind or visually impaired relied on for years. Instead of changing the movie's language to "audio description," meaning the audio description is built into the movie's audio track, users of Spectrum Access can get the audio description through their phone speaker or ear buds so everyone in the room can laugh and gasp at a movie together.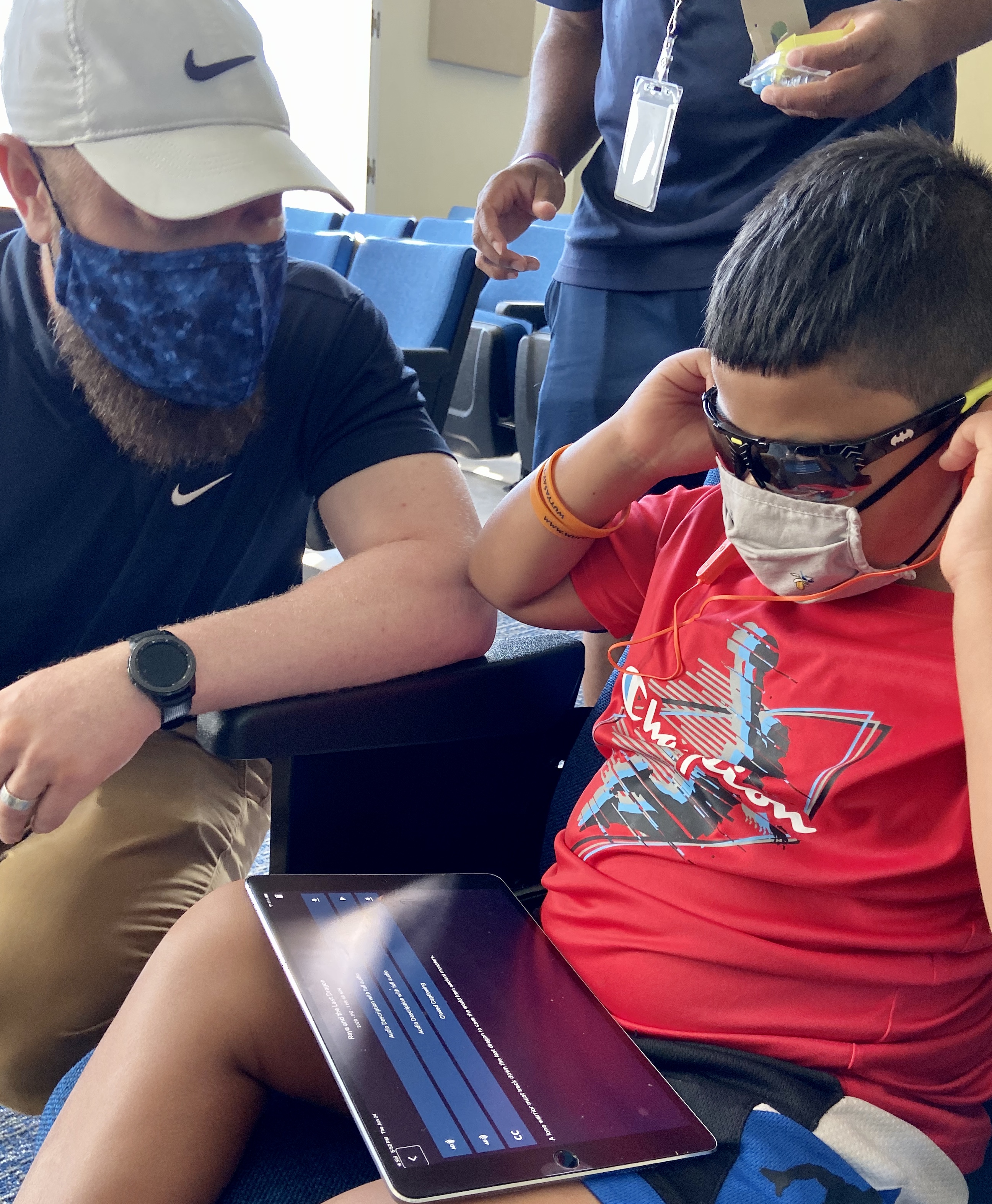 In addition to supporting movies on any platform, including streaming and DVD players, Spectrum Access has expanded its library of supported content to include TV shows (beginning with Spectrum Originals) and offering audio description and movie audio tracks that have been translated into Spanish.
Charter strives to deliver high-quality products and services that exceed our customers' expectations, and embrace the unique backgrounds, perspectives, and experiences of our customers, employees, and partners. From making our products fully accessible to delivering high-quality programming and content, our offerings serve many abilities, cultures, languages, and interests, and we are committed to providing our more than 31 million customers in 41 states with products and services that represent the full diversity of the U.S.