Network Investment & Access
In 2021 alone, Charter extended its network to reach more than 1.1 million additional homes and small businesses across the country, about 30% in rural areas.

Investing In Innovation & Infrastructure
Charter has invested over $40 billion in infrastructure and technology over the last five years as part of our long-term commitment to expanding broadband access across urban, suburban and rural areas to connect more Americans.
Supporting America's Rural Communities
Charter is committed to supporting America's rural communities and connecting them with the life-changing possibilities broadband creates.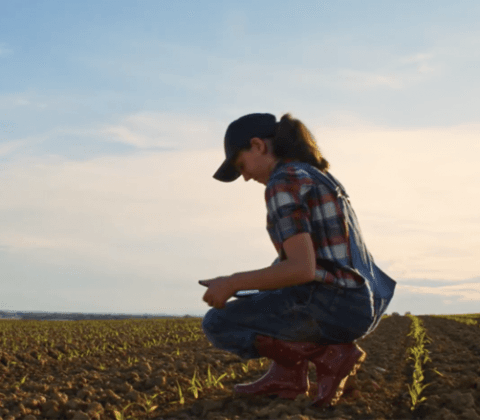 Committed to Reaching More Unserved Areas
Our commitment to build out our network to reach more unserved, including rural, areas will continue in the years ahead. By bringing high-speed broadband access to more people, we are empowering them to find the opportunities they need to thrive in the 21st Century, regardless of whether they live in a small town or an urban center.
Empowering Opportunities Anywhere
Broadband is fueling a revolution in how and where we work. Charter is delivering reliable, high-speed Spectrum Internet access to more Americans and empowering opportunity from coast to coast.
Force For Empowerment
Broadband can provide life-changing opportunities and Charter is continually investing in our network to deliver faster and better broadband to more people in more places, whether they live in big cities or rural America.
Charter Announces $5 Billion Initiative to Connect Unserved Americans
A recent report from the Federal Communications Commission shows that 14.5 million Americans remain unserved – unable to access high-speed broadband service. About 11 million of them live in rural areas. To help close the broadband access gap, Charter has announced a multi-year, multi-billion-dollar rural construction initiative to add over 100,000 miles of fiber-optic network infrastructure to deliver gigabit-speed internet access to more than 1 million currently-unserved, mostly rural homes and small businesses across the country.
Charter expects to invest approximately $5 billion to support this infrastructure expansion, offset by $1.2 billion in support won in the Rural Digital Opportunity Fund auction. Thanks to this public-private partnership, Charter will reach many more homes and small businesses than it otherwise would have because of the high costs to reach these areas. This expansion will be in addition to Charter's ongoing annual investments in infrastructure and technology.
Charter will also add significant resources to our construction department focused solely on adding over 100,000 miles of new network infrastructure to our more than 800,000 existing miles. We also plan to hire more than 2,000 full-time employees and contractors to support the expansion. Charter employees earn a $20 per hour minimum wage – nearly triple the federal minimum wage.

Read More
Related News: Network Investment & Access
Network Investment and Access

Accelerating Access: More Broadband For More Americans

Charter was proud to see that our hard work and investments in our network continue to pay off for our customers. Spectrum Internet from Charter was reported to have the fastest, most consistent download speeds for the third consecutive report in a row. We exceeded 100% of our advertised upload and download speeds – on all three speed tiers that were measured.

July 14, 2020

Read this article
Network Investment and Access

Rural Broadband Solutions: How to Quickly Close the Gap

Connectivity is a game changer, and high-speed broadband access can create new opportunities for more people to thrive in the 21st Century regardless of whether they live in a small town or an urban center. But too many Americans remain unconnected, the vast majority – 82% of them according to the Federal Communications Commission – live in rural areas.

November 5, 2020

Read this article
Network Investment and Access

Investing in What Matters to Power Opportunity Anywhere

According to the FCC, 97% of Americans in urban areas have access to high-speed broadband, but in rural areas that number falls to just 65%. Charter is committed to supporting America's rural communities and connecting them with the life-changing possibilities broadband creates. Over the last three years, we increased the reach of our 41-state network to more than 2.5 million additional homes and businesses, about a third of those were in rural areas.

September 16, 2020

Read this article
View All