Other / News Updates
One of America's Most Trustworthy Companies is a Great Place to Work & Grow a Career
March 31, 2023
Share Article:
Our commitment to the communities we serve is unique. It runs deep. We are who we serve, which is why we're proud to be recognized by Newsweek as one of America's Most Trusted Companies 2023. Trust is at the core of our operating strategy and what drives our dedication to continuously improving our products, services, and overall customer experience.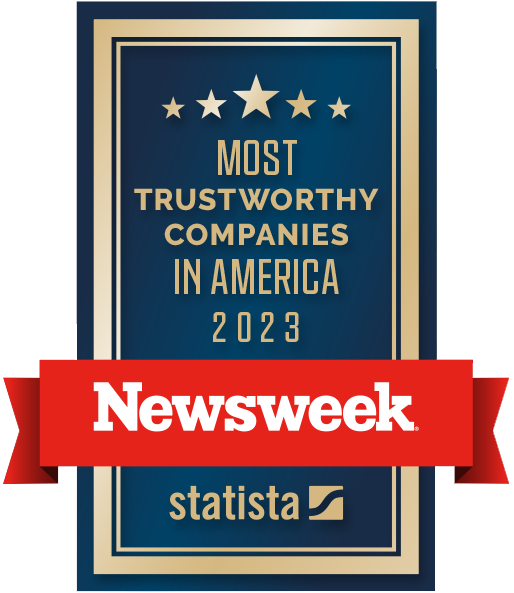 But our greatest resource in delivering for our customers is our diverse, highly-skilled workforce. We invest heavily in our employees and Charter is recognized as one of America's best employers.
In November 2022, Forbes recognized Charter as one of the country's "Best Employers for Veterans," with nearly 10% of our team having a military affiliation.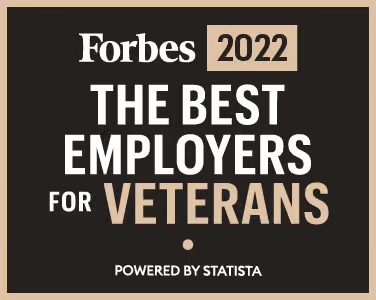 We hire locally and offer our employees a place to build lifelong careers, all while providing a suite of benefits that enable our team members to thrive long-term. Our 100,000+ employees earn at least $20 per hour – nearly triple the federal minimum wage. We also offer a comprehensive benefits package, starting with our health benefits. Notably, Charter has absorbed the full annual cost increase of medical, dental, and vision coverage for 10 years and counting.
We also put more money in employees' pockets through our market-leading retirement plan with a 401(k) that matches the first 6% of employee contributions. Plus, most employees receive an additional company contribution of 3% into a Retirement Accumulation Plan – for which frontline employees are eligible – bringing the total company contribution to a potential 9%.
Our other benefits include:
Education assistance of up to $10,000 per year.

Training and professional development programs, including the Department of Labor-certified Broadband Field Apprenticeship Program.

Deep discounts on Spectrum Mobile plans and free or discounted Spectrum products, including TV and Internet.
Our commitment to our team is unparalleled, and it's growing stronger by the day. We're continually growing our dedicated workforce with major expansions underway from San Antonio, Texas to Overland Park, Kansas to Columbia, South Carolina and beyond. We don't just provide reliable, high-quality connectivity for more than 32 million customers. We provide fulfilling and rewarding careers that benefit our employees and their families, our customers, and entire communities. This is what sets Charter apart – and binds our team together.