Network Investment and Access
Expanding Broadband Access in Louisiana
March 6, 2023
Share Article: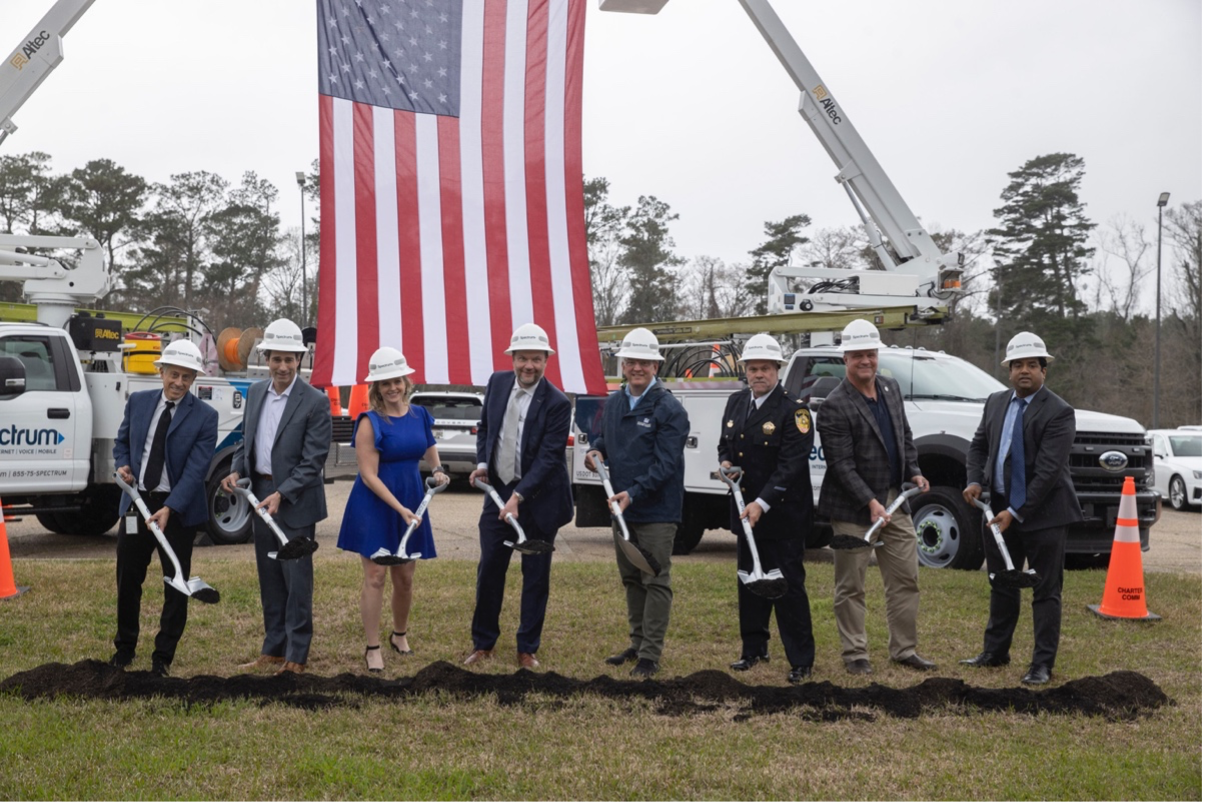 It was an exciting day for broadband in Livingston Parish. On February 14, Charter was joined by Louisiana Governor John Bel Edwards, U.S. Representative Garret Graves, State Representative Buddy Mincey Jr., and other state and local leaders, including Veneeth Iyengar, Executive Director of ConnectLA, to break ground on a major broadband expansion project in the Pelican State. The event signified how collaboration and shared investment between the public and private sectors can drive immense progress toward closing the digital divide.
Through Louisiana's Granting Unserved Municipalities Broadband Opportunities (GUMBO) program, which was funded through the American Rescue Plan Act (ARPA), Charter was awarded more than $10 million in grants to support broadband expansion across three Louisiana parishes. Upon completion, this investment will deliver high-speed internet access to more than 2,000 currently-unserved homes and businesses.
"Spectrum's buildout in Livingston Parish is bringing affordable high-speed connectivity to rural, unserved communities through the Granting Unserved Municipalities Broadband Opportunities (GUMBO) broadband program. This partnership is a step toward improving health outcomes, growing our economy, and enhancing quality of life for so many Louisianans." - Governor John Bel Edwards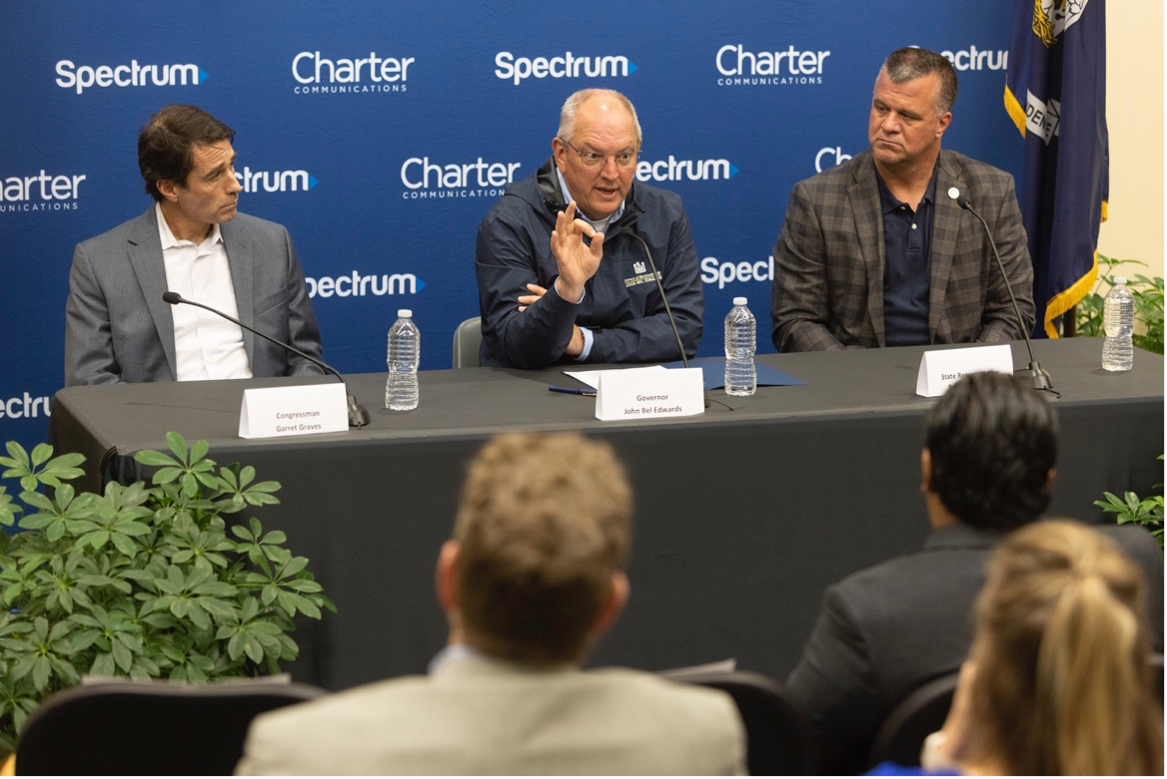 (L-R) Congressman Garret Graves, Governor John Bel Edwards, and State Representative Buddy Mincey Jr. discuss the importance of rural broadband expansion at Charter's Livingston Parish groundbreaking event.
Not only is Charter bringing internet access to unserved communities, but we're helping make internet adoption affordable for everyone. We were a day one participant in the Affordable Connectivity Program, which makes quality, high-speed internet service available at a low — or even at no — cost to eligible families in financial need.
According to a study by the Federal Reserve Bank of Richmond, "Broadband access and adoption in rural areas is linked to increased job and population growth, higher rates of new business formation and home values, and lower unemployment rates." That's why it's so essential to rapidly deploy the infrastructure needed to drive this increase in access and adoption.
Partnerships with government leaders and communities like Livingston Parish are a key piece of Charter's multi-year, multi-billion-dollar rural construction initiative to deliver gigabit-speed internet access to approximately 1 million, currently unserved and mostly rural homes and small businesses.