Network Investment and Access
Partnering to Deliver Broadband to Rural Massachusetts
January 31, 2020
Share Article:
Before broadband, landscape architect Lauren Stimson (pictured right) preferred to deliver her architectural renderings via a two-hour road trip rather than fight her unreliable dial-up internet. Newly-available Spectrum Internet from Charter has transformed the STIMSON architecture firm's Princeton office, making Lauren's business much more efficient and helping her balance being a working parent with two young children.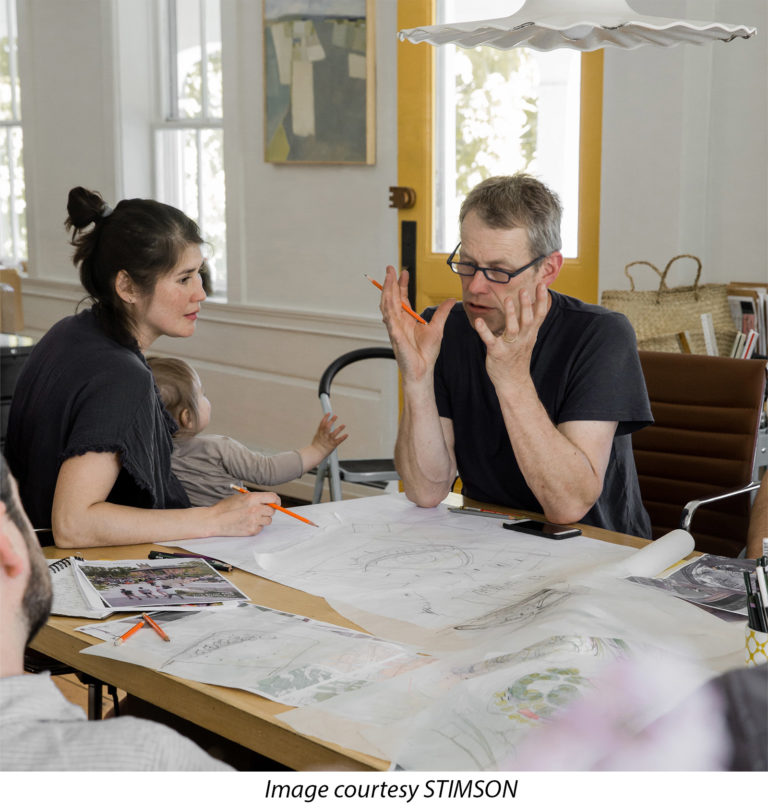 Lauren's story is just one example of the effect of Charter's recent buildout in Princeton, MA, a project supported in part by the Last Mile program, an effort from the Commonwealth of Massachusetts to expand broadband to unserved and underserved communities. The grant, managed by the Massachusetts Broadband Institute at the MassTech Collaborative (MBI), is a great example of how public and private entities can partner to bring solutions to the table quickly, efficiently, and with the most benefit to citizens.
Upon taking office, the Baker-Polito Administration took quick action to prioritize the expansion of broadband in western and central Massachusetts, and has made significant progress on behalf of communities previously left behind. This week, Charter joined Governor Baker, Lt. Governor Karyn Polito, and MBI executives in Princeton to celebrate the newly-available full suite of Spectrum services to approximately 1,400 residential and business locations.
"Since its relaunch in 2016, we have invested over $41 million through the Last Mile program in direct grants to close connectivity gaps like the one that existed in Princeton," said Governor Charlie Baker. "The impact of these critical investments to enhance high-speed internet is on display in the Town of Princeton, as businesses grow, educational opportunities are expanded and a higher quality of life is delivered for residents."
"Our administration is proud to have helped Princeton make the leap across the digital divide, and we are excited to see the impact that this connectivity will continue to have over the coming years," said Lt. Governor Karyn Polito. "Access to high-speed internet is an integral tool for students looking to enter careers in high-demand fields and for small businesses seeking new customers, and we thank both Charter Communications for their work on this effort and the Massachusetts Broadband Institute for making this project possible."
The event also featured a roundtable discussion on the importance of broadband connections with Karen Cruise, Princeton's Selectboard Chair; John Bennett, Princeton Fire Chief; Tammy Boyle, Principal of Thomas Prince Elementary; and Lauren Stimson, landscape architect and owner of the STIMSON architecture firm.
In 2018, we increased the reach of our 41-state network to nearly half a million additional homes and businesses and 34% of those were in rural areas. In addition to Princeton, Charter is partnering with the Commonwealth of Massachusetts to expand broadband in the underserved towns of Hancock, New Marlborough, Peru, Sandisfield, and Tyringham. Charter has also completed expansion of broadband to the underserved homes and businesses in the towns of Hinsdale, Lanesborough and West Stockbridge.
Broadband can provide life-changing opportunities and Charter's investments in broadband technology and infrastructure – like those we've made in Massachusetts – are investments in the economies and futures of the communities that we serve.