Community Impact Programs
Spectrum Community Assist Launches Throughout Charter's Footprint
May 23, 2022
Share Article:
Local community centers are the backbones of cities and towns throughout our nation that provide vital programs for children, seniors, those seeking career counseling and job training, and so much more. That's why Charter has launched a new $30 million philanthropic initiative called Spectrum Community Assist, which will help fortify these centers through physical improvements and technology upgrades. Over the next five years, Charter will help improve 100 local community centers that serve 50,000 people, partnering with national and local non-profit organizations to improve spaces where meaningful connections are made.
Launching in the Fall of 2021 with five unique events, each community center received a $50,000 Spectrum Community Assist donation to support their respective missions and provide upgrades to their technology centers.
Better Family Life | St. Louis, MO
We officially launched the Spectrum Community Assist program at Better Family Life in St. Louis, Missouri. With 53 Charter employee volunteers and 40 Better Family Life volunteers at the ready, Charter worked with local non-profit partner Rebuilding Together St. Louis on a wide scope of beautification projects and repairs, including painting, landscaping, debris removal, and construction. Alongside physical improvements, Charter unveiled a new Spectrum Technology and Training Center that will help the community center to expand those valuable programs.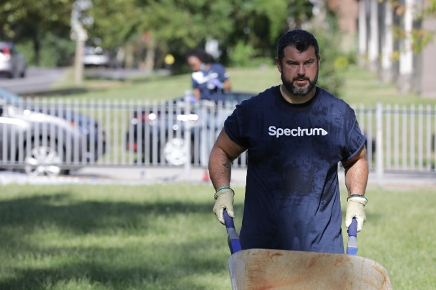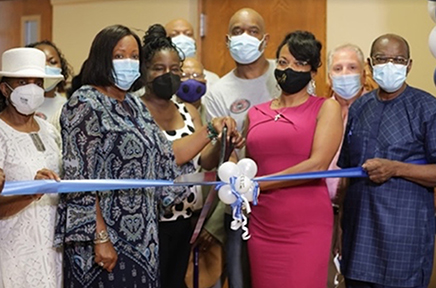 Beatties Ford Road Vocational Trade Center | Charlotte, NC
Spectrum Community Assist also supported the Beatties Ford Road Vocational Trade Center (BFRVTC), an organization designed to provide students who are unemployed, underemployed, living at or below the poverty level or re-entering the community from incarceration with skill in traditional and non-traditional trades. We were joined by many community members who cheered on the event, including North Carolina State Reps. Nasif Majeed and Becky Carney and State Senator Mujtaba Mohammed.
"Our communities have been through difficult times as the pandemic uprooted our normal way of life… Our state and local partners working together with the private sector has allowed us to make progress together and I applaud Spectrum for the launch of their community assistance investment."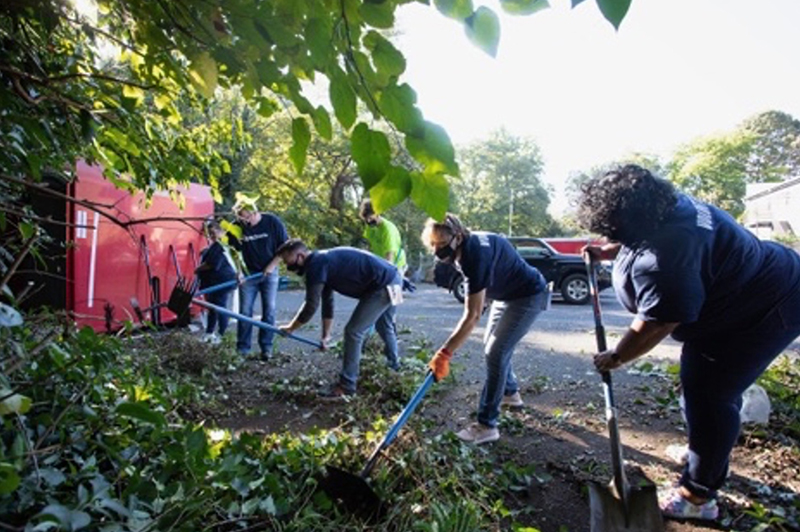 Moreau Community Center | South Glens Falls, NY
Our first rural Spectrum Community Assist event was South Glens Falls, New York, where 25 Charter volunteers arrived ready to work. Many of the volunteers were from our field operations group, and came prepared with their own drills, table saws, and hammers for the revitalization work needed at the Moreau Community Center. Alongside a team from local non-profit Rebuilding Together of Saratoga County, the team completed a variety of projects, from power washing to painting and landscaping.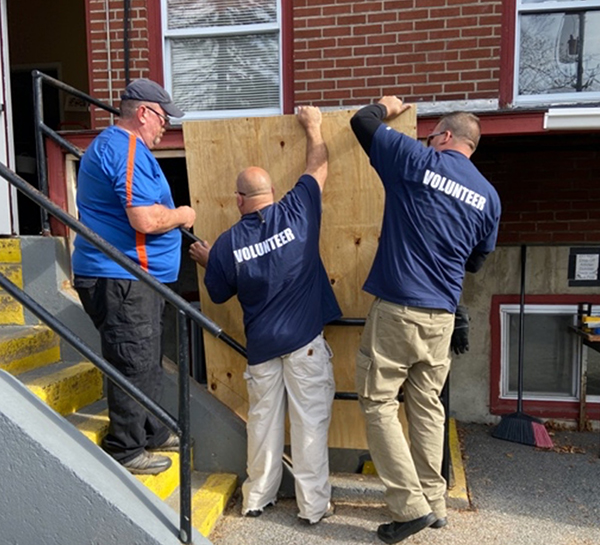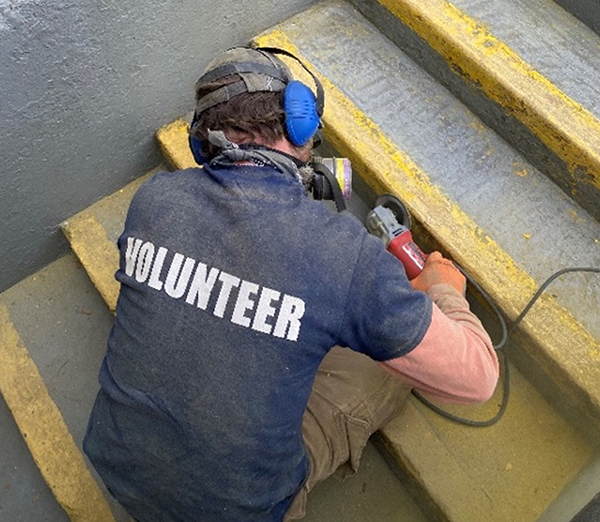 The Community Action Agency of Western Connecticut | Stamford, CT
Stamford, Connecticut is a special place to Charter, as it's been home to our corporate headquarters since 2012, and we're deeply invested in supporting our employees, customers, and neighbors in the surrounding community. We continued our Spectrum Community Assist launch with a special event to support the Community Action Agency of Western Connecticut (CAAWC), which provides social services and programs to low-income individuals and families in the western area of Connecticut to help them stabilize and improve their lives. Joining us at the event were Stamford Mayor Caroline Simmons and Connecticut State Senator Pat Billie Miller.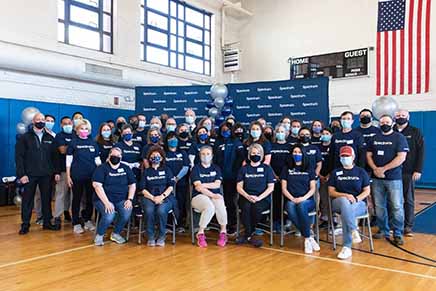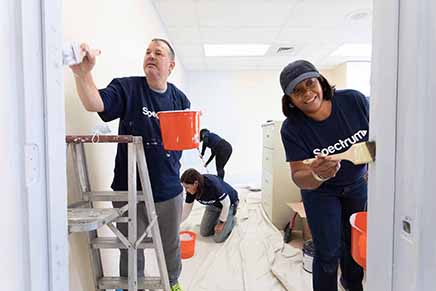 United Against Poverty Orlando | Orlando, FL
Our final Spectrum Community Assist launch event supported United Against Poverty Orlando (UP Orlando). Their Success Training Employment Program (STEP) is a workforce development program dedicated to enhancing job-readiness skills and includes over 120 hours of training for participants.

50 Charter employee volunteers, including Charter's Chief Diversity Officer Rhonda Crichlow, came out despite a rainy forecast to help make physical improvements to UP Orlando's facility with the help of Rebuilding Together Tampa Bay.
Stay tuned for more updates on Spectrum Community Assist projects!