Network Investment and Access
Bringing the Benefits of Broadband Expansion to Students & Rural Communities
February 15, 2022
Share Article: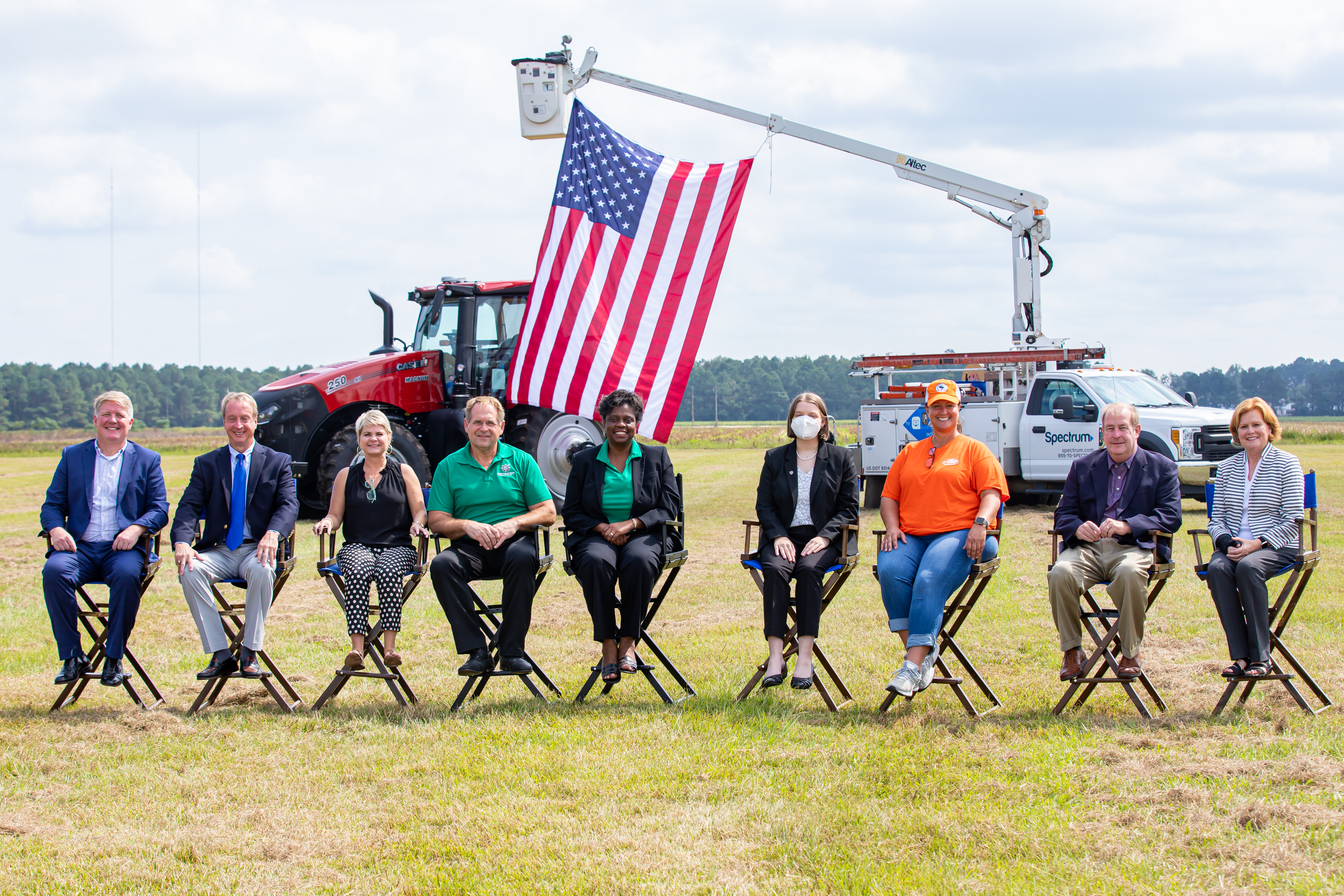 Charter Communications upholds its commitment to expand broadband access, especially in rural areas where reliable, high-speed internet remains out of reach for many. Recently named America's #1 rural internet service provider by U.S. News & World Report, Charter is proud of our efforts to expand rural connectivity and to engage with rural communities to foster opportunity and collaboration.
That's why we've hosted several "Rural Tech Talks" aimed at bringing stakeholders and community members together to discuss everything from Charter's deployment initiatives to digital equity. These events also highlight the impact that Charter's broadband expansion projects have on creating jobs and expanding economic opportunity.
Our most recent Rural Tech Talk was held in Dillon, South Carolina in partnership with Northeastern Technical College (NETC), which brought many of its students to hear more about the opportunities broadband access creates. In fact, to ease the burden of remote education during the COVID-19 pandemic, NETC offered students internet at home at no cost to them through Charter's Stay Connected K-12 program.
At the Rural Tech Talk, we hosted a roundtable discussion with local leaders from a wide variety of public and private sectors. We were delighted to have been joined by NETC President Kyle Wagner and Vice President Mamie Harris, State Representative Jackie Hayes, and Dillon County Administrator Clay Young. President Wagner and Rep. Hayes called Charter's efforts to expand broadband in the region a "gamechanger."
It's great to see a local company like [Charter] be a leader in furthering efforts of broadband availability and adoption in the Pee Dee Region… By having discussions about digital equality, together, we're building stronger communities.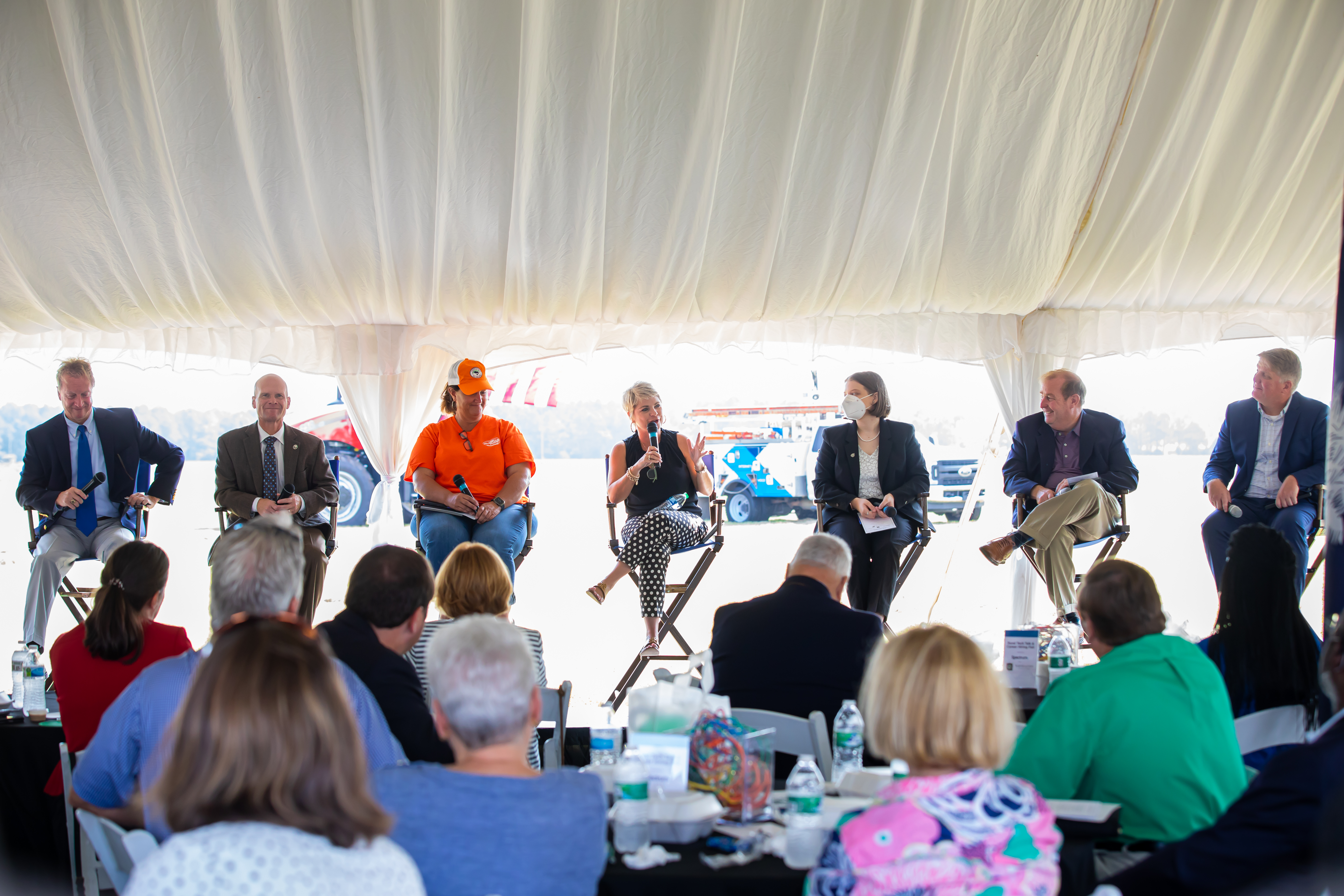 Other speakers included: Tom Allen, the Chief of Broadband, Communications & Safety at the South Carolina Office of Regulatory Staff; Peggy McLean, the Director of Integrated Rural Strategies at the South Carolina Department of Commerce; and Kathy Schwarting, CEO of Palmetto Care Connections. Additionally, Rebecca McArthur, owner of McArthur Farms, joined the discussion along with Carol Linton, an NETC Student Ambassador. Charter professionals were also on hand with regional and county specific expansion maps, and to answer questions regarding rural broadband deployment initiatives.
Throughout the day, NETC and Charter hosted close to 300 students, elected leaders, vendors, and community members from the Pee Dee Region. Following the roundtable, the event featured a career hiring fair, offering visitors an opportunity to connect with 20 regional employers such as CareSouth, Domtar, Harbor Freight, Inland Port Dillon, Mohawk Industries, McLeod Health, Perdue Farms, SC Highway Patrol and more.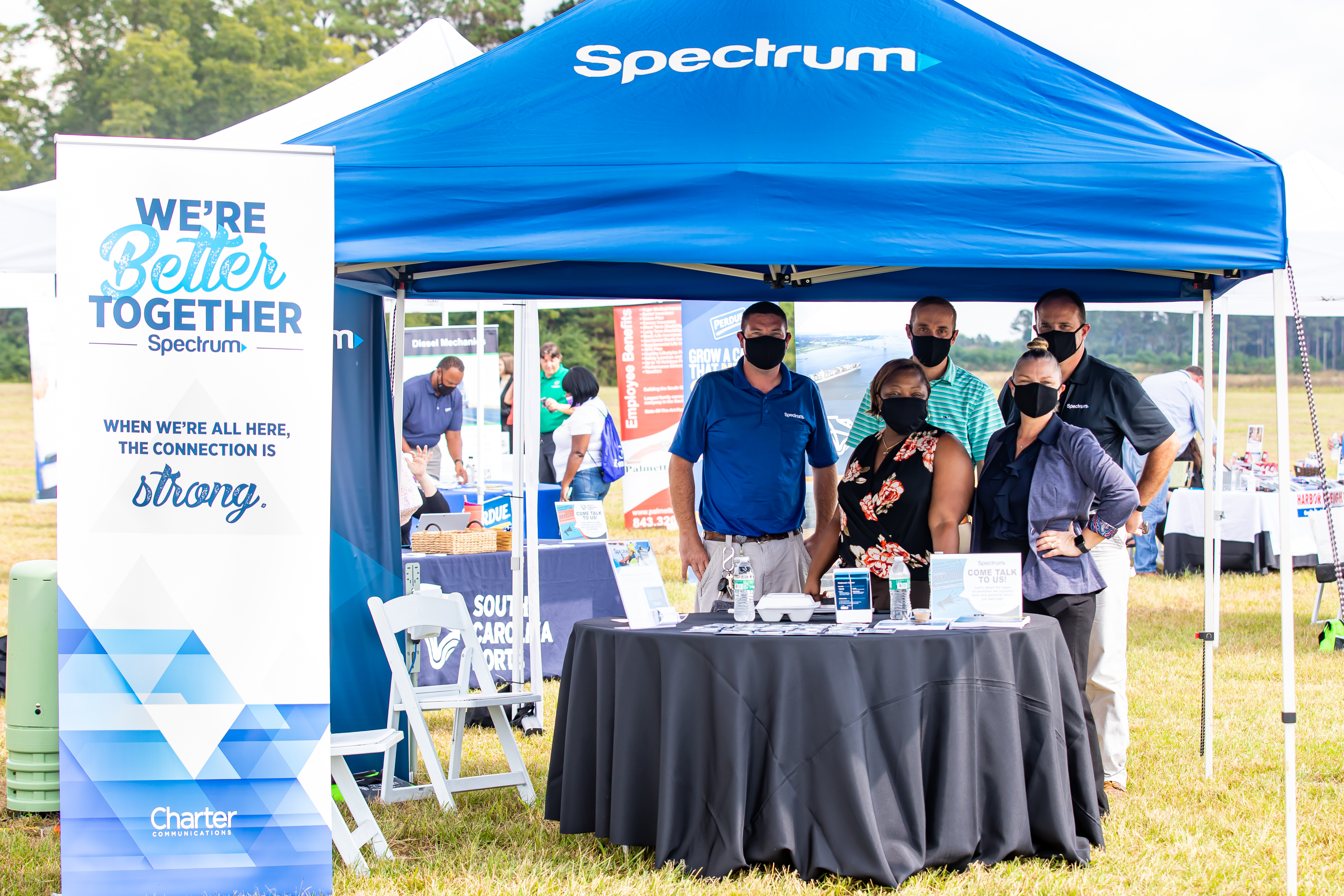 Charter is immensely proud of the efforts we make to engage with those we serve. Highlighting the importance of broadband expansion in our increasingly digital world, educating students and local workers on the job opportunities our buildout initiatives create, and bringing together diverse perspectives is what makes our Rural Tech Talks such a valued aspect of our ongoing commitment to sharing the benefits of broadband with rural communities.