Broadband Adoption
An Innovative Partnership to Deliver Broadband to Los Angeles County Students
May 27, 2022
Share Article: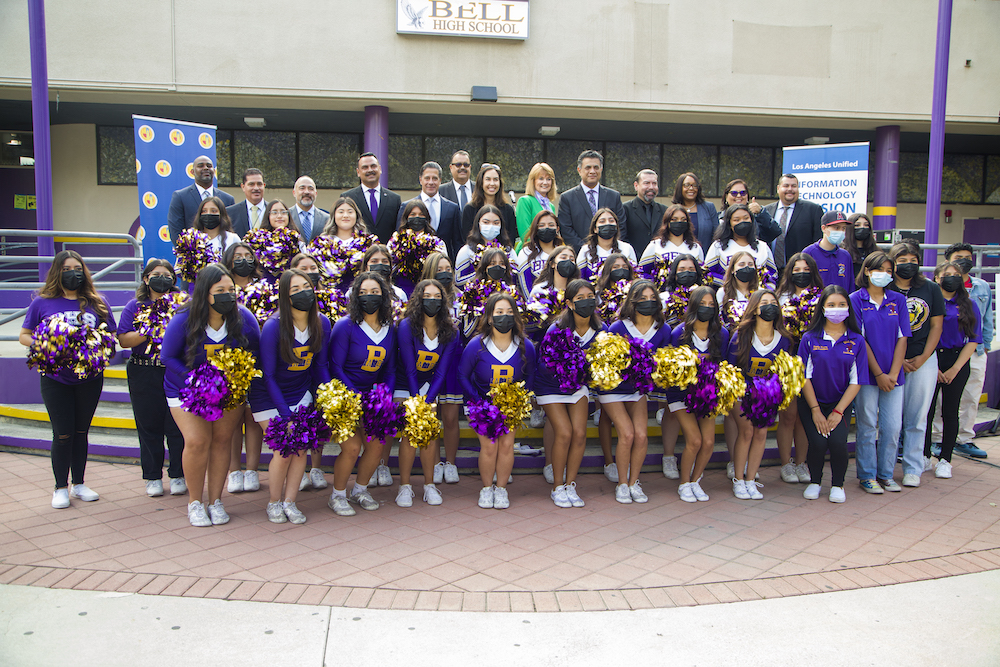 The COVID-19 pandemic unexpectedly forced millions of students and teachers online and highlighted gaps in internet access and adoption across the country, accelerating the urgency for programs to help families get connected at home. Closing the digital divide will not only require 100% of the country to have broadband access, but also for 100% of the country to have adopted broadband.
Our recently announced partnership with the Los Angeles Unified School District (LAUSD) – the 2nd largest school district in the country – is an important step forward in getting more Los Angeles County students online and in addressing the adoption gap broadly. Because even though Los Angeles County is served by 49 different internet providers and 99.7% of residents have access to 100 Mbps or faster internet speeds (according to BroadbandNow), the most recent Census data estimates that only 87% of LA County households have an internet subscription.
"The past two years have shown us how critical it is to ensure all families have reliable high-speed internet at home. The partnership between Los Angeles Unified School District and Charter to provide free Spectrum internet access to thousands of students is a win for Los Angeles County families, and will help guarantee better educational outcomes."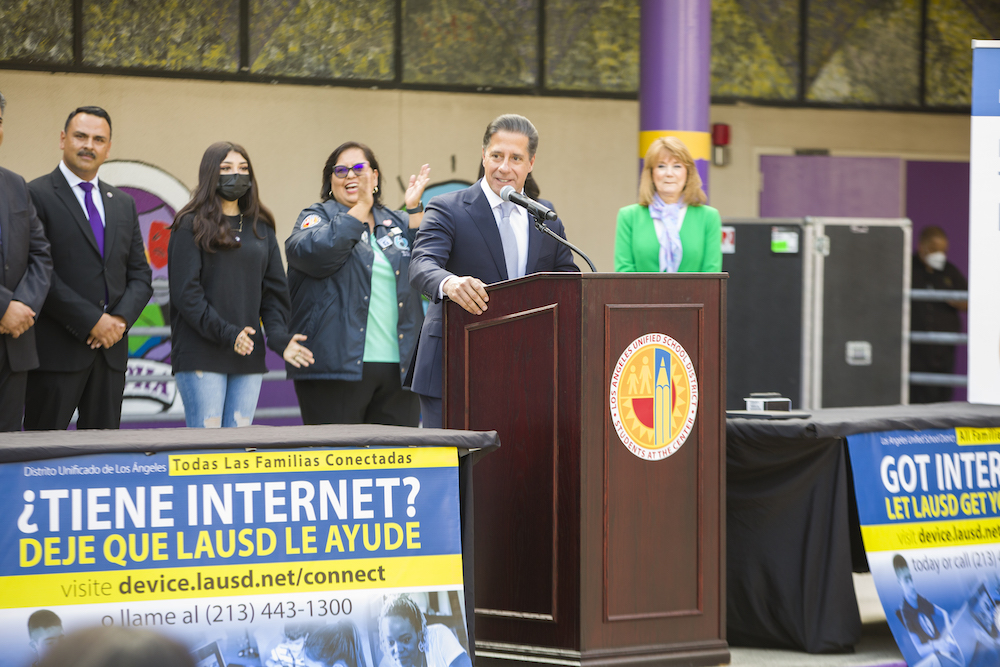 Charter's partnership with LAUSD is integral to the school district's broader efforts to make it easier for the more than 600,000 students they serve to fulfill their academic potential.
Charter's Stay Connected K-12 program helps connect thousands of families, students, and educators to high-speed internet directly in their homes at no cost.
Stay Connected K-12 offers maximum flexibility by allowing school administrators to add or remove students as needed with no minimum term commitment on any of the connections. Students and their families can benefit from:
Minimum download speeds of 100 Mbps to support video collaboration and large file transfers.
In-home WiFi to connect all of the WiFi enabled devices in the residence.
Self-installation kit with modem and router that allows families to get connected quickly and easily, with no intervention required from schools/districts.
24/7/365 technical support, relieving schools/districts of the responsibility of technical support for the end-user connections.
"Access to affordable internet remains a barrier for many Latino families across Los Angeles County. The Los Angeles Unified School District's announcement to partner with Charter to offer free internet service to students and their families will help close the affordability gap and address digital inequity. Furthermore, it ensures that students and their families are equipped with the tools and resources to succeed and transform student outcomes."
Spectrum Internet's fiber-powered network is 99.9% reliable and connects more people than ever, delivering access to ultrafast gigabit speeds across Los Angeles County. In recent testing by the Federal Communications Commission, Spectrum Internet™ outperformed all DSL and Fiber competitors, exceeding 100% of advertised download speeds on all tiers measured – and making Spectrum Internet "most consistent" for the fifth consecutive year.
Ensuring access to high-speed internet is a critical step, but it is only one piece of the puzzle when it comes to achieving 100% connectivity across the country. Charter is committed to ensuring that families across our footprint have access to broadband and the educational resources needed to use it effectively in their daily lives. Our partnership with LAUSD through the Stay Connected K-12 program will help close the digital divide for families in Los Angeles County.