Community Impact Programs
Supporting Virtual Learning in the Heart of Appalachia
November 3, 2020
Share Article:
Red Bird Christian School is located in the heart of Kentucky's Appalachian Mountains, in the middle of Coal Country. In this remote, rural area, where chronic poverty and rugged terrain can present challenges for its residents, Red Bird provides quality education to local students regardless of their ability to pay. Additionally, the school offers enrichment classes in physical education, foreign language, and music, and many extracurricular activities.
We recently had a great day safely touring the school alongside Kentucky Senate President Robert Stivers. Though Red Bird students are learning virtually for now, Senate President Stivers spoke virtually with a geometry class about the importance of connectivity in rural Kentucky, especially when it comes to education.
"I have come up to step up. To assist an area and a school who don't always have the opportunities that others do. Because of this donation from Charter Communications, this group of students at a special school in a special place, has the ability to work remotely in these challenging times."
To help students continue learning, Charter presented the school with $20,000 to assist with digital education. Charter's philanthropic support will help Red Bird purchase computers for K-12 students and will support the Vocational and Technical School. Charter also donated PPE to help students safely transition when in-person learning resumes.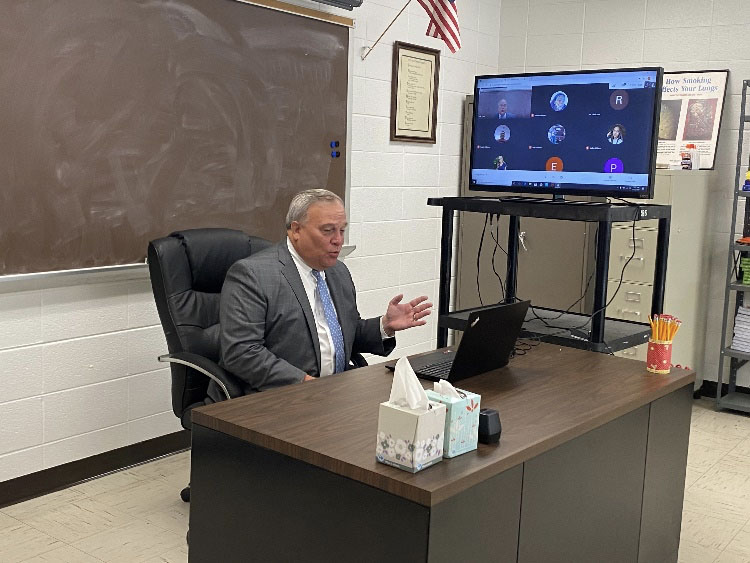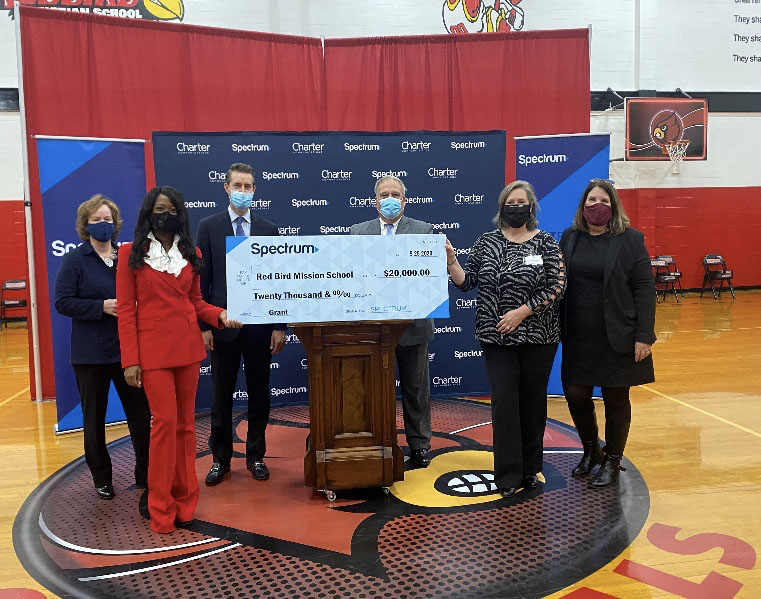 As part of our broader commitment to helping to close the digital divide, Charter offers philanthropic support to community organizations to help increase adoption and access to technology for thousands across the country.