COVID-19
Keeping You Connected When It Matters Most
September 21, 2020
Share Article:
Broadband connectivity and access to the technology and skills needed to use it have become even more critical as the country continues to face the challenges of the COVID-19 pandemic. Our products and services are helping customers do their jobs, learn remotely, connect with medical professionals, access vital information, and keep in touch with family and friends.
To help ease the strain for families and teachers who still lack broadband, we will again offer free internet service for 60 days beginning September 21, 2020. The offer includes free access to Spectrum Internet at speeds up to 200 Mbps in most markets, in-home Wi-Fi, and a self-installation kit for households with K-12 and/or college students or educators who do not already have a Spectrum Internet subscription for 60 days. Those interested in enrolling should call (844) 310-1198.
The pandemic has prompted new focus on the technology divide and Charter is committed to being part of the comprehensive solution needed to close these gaps. This offer is the latest example of Charter's ongoing commitment to improving access to broadband and helping to ease the strain of the pandemic in the communities we serve. From extending our network to rural areas to making high-speed broadband more accessible for low-income students and seniors through Spectrum Internet Assist, Charter provides a range of options that deliver critical connectivity to our customers.
Charter is committed to being part of a comprehensive solution to closing the digital divide.
To increase access to broadband, we are expanding our network, connecting more than 1.5 million new homes and businesses – about a third in rural areas – in the past two years alone.
To make high-speed broadband more accessible for low-income learners and seniors, we offer Spectrum Internet Assist, an industry-leading low-cost broadband service for qualified customers.
To increase adoption and access to technology, we offer philanthropic support to community organizations and have doubled our yearly commitment to the Spectrum Digital Education Grant program, which provides computers, digital education classes, and technology labs for thousands across the country.
Today, connectivity matters more than ever, and since the beginnings of the pandemic, Charter's 95,000 employees across our 41-state footprint have been hard at work to meet growing connectivity demands and expanding service to help people and institutions directly respond to COVID-19. As of July 31, 2020, we had:
Connected nearly 450,000 students, teachers, and their families to up to 100 Mbps or 200 Mbps broadband service for 60 days at no cost
Kept around 700,000 customers connected when they had a hard time paying bills because of COVID-related economic hardship
Forgiven approximately $85 million in customers' overdue balances.
Given frontline workers a permanent $1.50 wage increase in February and announced that we will be raising the minimum wage from $15 to $20 per hour for all employees, which will be complete in 2022.
As the pandemic crisis has unfolded our employees have expanded and improved connectivity for hospitals, small businesses, governments, schools, and other institutions. By fast-tracking installations and directly addressing the needs of the communities we serve, Charter raised the bar for fast and reliable customer service.
Connecting Students and Teachers to Facilitate Distance Learning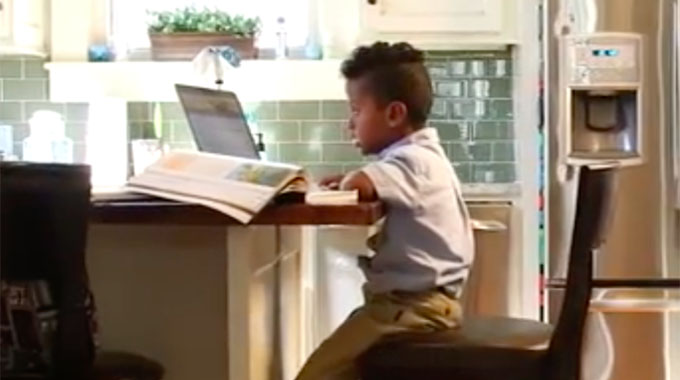 As schools across the country began to transition to remote learning in March, Charter immediately stepped up for students, faculty and families. We committed to offering Spectrum Internet up to 100 Mbps (200 Mbps in most areas) for free, including in-home Wi-Fi and a self-installation kit, to households with K-12 and/or college students or educators who did not already have a Spectrum Internet subscription. By the end of the 2019-2020 school year, Charter helped nearly 450,000 students and teachers continue schooling through remote learning.
For instance, in Central Florida, we helped a school district identify all available public Wi-Fi hotspots in their county to help families more easily locate the closest public Wi-Fi hotspot to their homes so students could access the Wi-Fi for remote learning. We also quickly upgraded a community college system in Maine from 100 Mbps to 1 Gbps across the school's seven locations to more effectively support students and staff who had moved to online learning and remote work.
As the new school year begins, our Spectrum Enterprise team has been working on an innovative solution to help get more households connected. Through the new Stay Connected K-12 program, we are working directly with school districts across our footprint to assist them in offering high-speed, cable broadband internet access to students, educators and staff in their homes. This partnership will help ensure that learning, teaching, and working are uninterrupted.
Small Businesses: The Heart of the Economy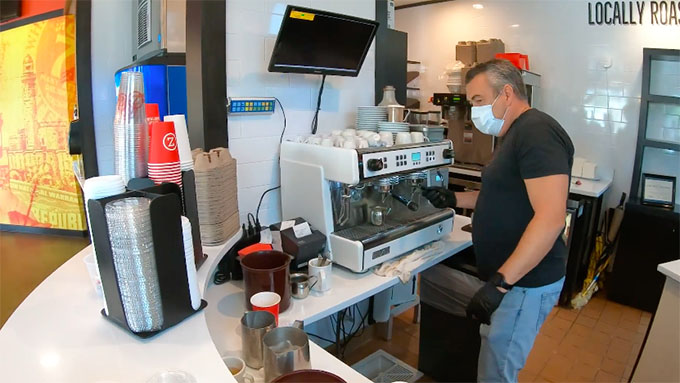 Every day, Charter serves thousands of small businesses and we are committed to delivering the highest reliability and network performance to help them stay connected to their customers and suppliers. Small businesses are the lifeblood of the U.S. economy, creating two-thirds of net new jobs and accounting for 44% of our economic activity, but the COVID-19 pandemic hit the small business community very hard and forced many to close their doors. To help ease the impact, Charter took steps to take pressure off mom and pop stores including offering one month of free service, providing helpful online tools, suspending collections, and not charging late fees or terminating service for residential or small business customers.
Supporting Health Heroes across the Country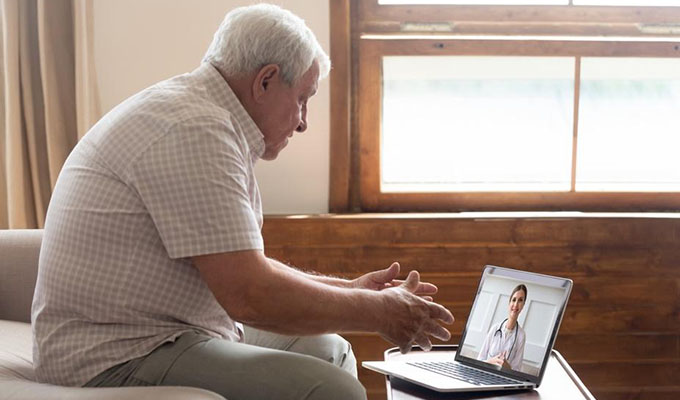 Since day one, our healthcare workers and hospital systems have been on the frontlines of the pandemic. However, significantly increased demand for telehealth services and in-person care put strains on health systems and in some instances required entirely new and rapid installations.
When New York emerged as one of the nation's first hotspots, our Spectrum Enterprise team worked to improve connectivity throughout the state. For instance, in just a few days, we completely wired an emergency COVID-19 hospital with a 1 Gbps connection, and we quickly installed new internet service at a New York City warehouse that supplies critical supplies to hospitals throughout the city.
We were just as quick to respond to these urgent requests in places like central Montana, where we upgraded a hospital from 500 Mbps to 2 Gbps in less than a week to help them support smaller clinics in the area, and southeastern Missouri, where we had service up and running in a park in approximately eight hours so a local healthcare system could set up a COVID-19 testing site.
From Hawaii to New York City, and everywhere in between, Charter worked tirelessly to install advanced connectivity services and upgrade broadband for those providing critical health services. The internet connections we provided helped ensure that they could manage the influx of COVID-19 patients, meet the demand for telehealth services, and better track and manage resources across their region.
Powering and Connecting Local Governments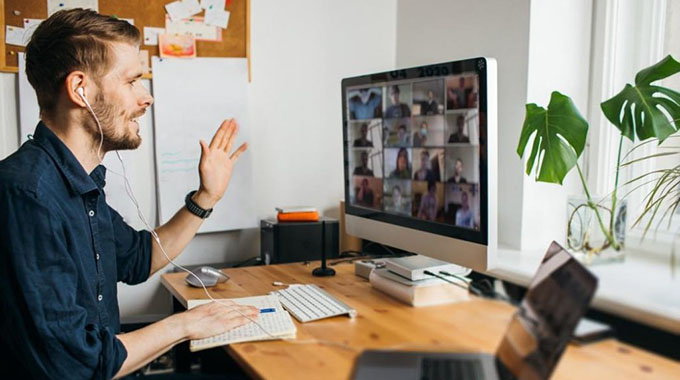 Despite a pandemic, the work of local government offices, agencies, and departments did not stop. With many local governments transitioning to remote work it became important to make sure employees were connected and able to continue their vital functions. To handle this increased reliance on connectivity, several cities received major bandwidth upgrades to ensure their employees could work remotely.
Protecting Charter's Workforce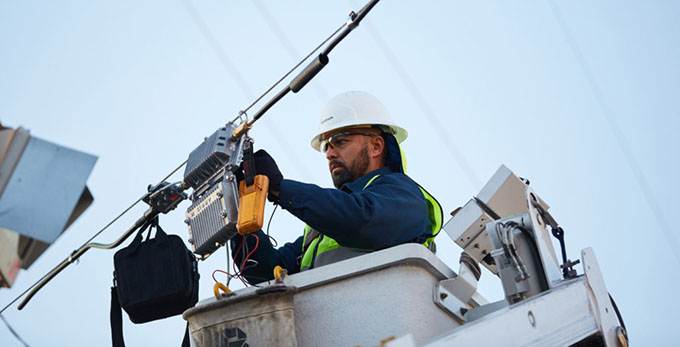 None of this work would be possible without Charter's employees, who have gone above and beyond to help ease the strain for millions of families and healthcare workers. In April, we announced plans to permanently increase our minimum wage to $20 an hour for all hourly employees by 2022, and immediately increased wages by $1.50 per hour, retroactive to February, for frontline field operations and customer service call center hourly workers.
Our employees have continually stepped in and stepped up, and we know that our workforce is key to our long-term success and ability to deliver exactly what our customers depend on – great and reliable service. Charter has implemented new policies and updated existing processes to promote their health and well-being because we know our employees are our greatest resource.
Moving Forward
Every day, Charter is hard at work for the communities we serve and we are proud of the work we've done so far during the pandemic. As the nation continues to face unprecedented challenges, we will continue to put our employees and more than 30 million customers first as we work together to ensure people, businesses, and institutions remain connected.