Community Impact Programs
Honoring National Day of Service through Spectrum Employee Community Grants
January 18, 2021
Share Article:
Strengthening the communities where our employees and customers live and work is a key priority for Charter. To commemorate the National Day of Service for the Inauguration of President-elect Joe Biden and Vice President-elect Kamala Harris celebrating and honoring the spirit of Dr. Martin Luther King Jr., Charter held a series of events with local nonprofits receiving support through our $1 million Spectrum Employee Community Grants commitment.
At its core, our business is local and we're committed to strengthening the thousands of communities we serve across the country. Through our investment in employee volunteerism, we're proud to support both our workforce and vital community organizations working hard to enhance the lives of others each year.
Spectrum Employee Community Grants enhance the positive impact our employees are already making in their communities – each recipient of one of the Spectrum Employee Community Grants has been nominated by an employee who has a personal connection to the organization through volunteer work. Grant recipients are organizations delivering critical services to the community residents in need and include organizations such as homeless shelters, soup kitchens, job training centers, and clothing centers.
Since the program began in July 2019, Charter has awarded Spectrum Employee Community Grants to 225 organizations in 30 states, including several organizations in 2020, which specifically have supported their communities throughout the COVID-19 pandemic.
Two of those organizations, United Way of Sullivan County, in Monticello, NY, and Hope Center, in Waukesha, WI, were highlighted during virtual events, where grant recipients and the employees who nominated them spoke about the importance of community-based organizations and volunteerism, particularly as the nation is grappling with a health crisis.
What Good is a Table without Food on It?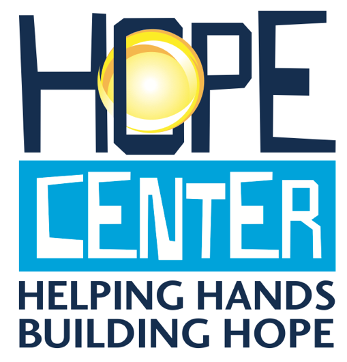 The Hope Center, located in Waukesha County, Wisconsin, provides not only food and clothing to those in need, but also basic household furniture to help make their house a home. Charter employee and longtime Hope Center volunteer Jake Brunner recently sat down with Charter's Group Vice President of Government Affairs Gary Underwood and Hope Center's Director of Community Development Al Luzi to talk about Hope Center's perspective on giving and how they've had to adjust their operations due to the COVID-19 pandemic.

Those That Can, Should
Charter employee Jacqueline Fore, a Spectrum Store Specialist who nominated the United Way of Sullivan County for a Spectrum Employee Community Grant, was recently joined by Julian Dawson, Chief Professional Officer with United Way of Sullivan County and New York State Assemblywoman Aileen Gunther to discuss the critical role organization like United Way play in supporting the community, as well as how critical volunteers are to achieving their goals.
You can learn more about Spectrum Employee Community Grants and the organizations they support here. Spectrum Employee Community Grants is just one of several philanthropic programs that support the communities we serve. In just the last year, we introduced Spectrum Scholars to support college juniors in financial need, doubled our Spectrum Digital Education support and boosted the number of organizations receiving grants as part of a multiyear initiative to support broadband training and technology, and in partnership with the National Urban League (NUL) and National Action Network (NAN), announced a $10 million investment to support Black and other minority-owned small businesses in underserved communities. Charter's highly skilled and diverse workforce of 95,000 employees across our 41-state footprint strive to not only provide superior products and services to our customers, but to also support their communities, big and small. In the words of Martin Luther King Jr., "Life's most persistent and urgent question is, 'What are you doing for others?'" On this National Day of Service, and every day, we're proud of our employees who invest their time and money in answering that very question.