Network Investment and Access
Building on Charter's Commitment to Rural America in Lamar, South Carolina
August 14, 2019
Share Article:
Charter is committed to supporting America's rural communities and helping bring the life-changing possibilities broadband creates to them. Today, we continued to deliver on that promise when we gathered community leaders to celebrate the launch of broadband services in Lamar, South Carolina. The $1 million project brings Spectrum high-speed internet and video services to more than 700 small and medium sized businesses and residences in Lamar. Charter was joined by Senator Gerald Malloy, South Carolina Speaker of the House Jay Lucas, Darlington County Council Chairman Bobby Hudson, Darlington County School District Chairman Warren Jeffords, and Lamar Police Chief Carl Scott along with a group of Lamar residents at the Lamar Public Library, the hub of the community, to mark the completion of the project and the expanded connectivity. Charter also donated 40 laptops to the Lamar Library to support digital literacy efforts throughout the community.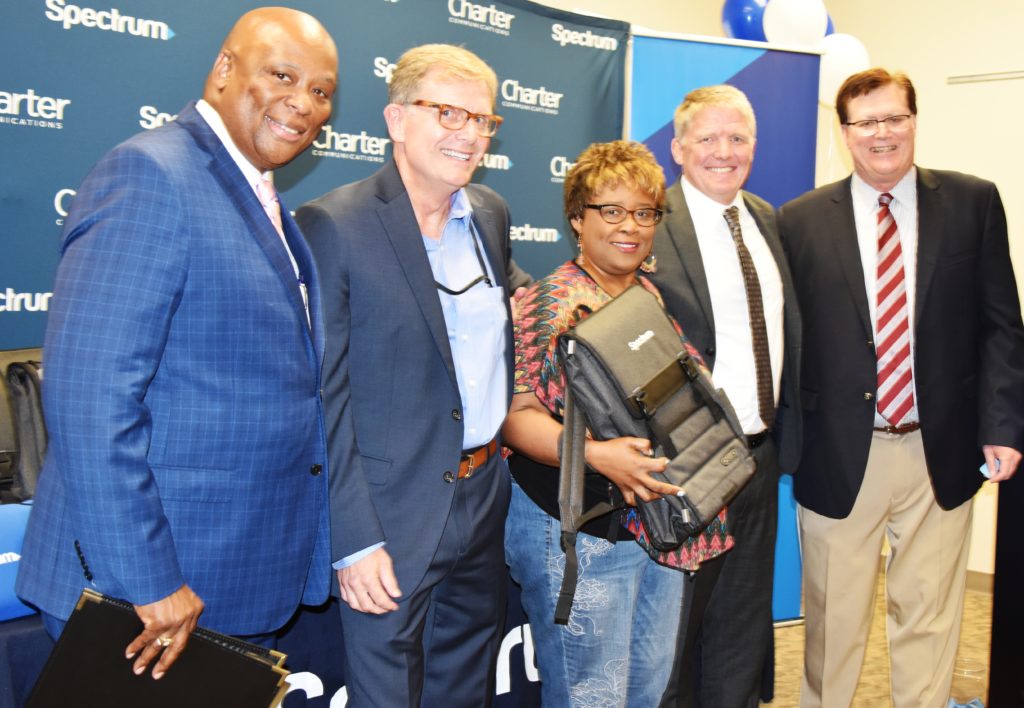 Senator Malloy and Speaker Jay Lucas join Charter representatives and a Lamar resident
Lamar residents have been eager for access to consistent, high speed service from a reliable provider so that residents can take advantage of all of the economic, education, and entertainment benefits that come with a reliable high-speed broadband connection. Previously, the town was served by a provider who subsequently went out of business. When Charter announced its broadband buildout project last November, Darlington Council County Chairman and former Lamar Mayor Bobby Hudson called it "a long time coming" and State Senator Gerald Malloy noted that bringing broadband to Lamar would help make it a more sustainable and desirable place to live, work and visit. Community leaders have noted Lamar's access to I-95 holds economic and business development potential, and the introduction of high-speed internet from a high quality provider is a benefit to residents who choose to live in a rural community like Lamar over the more urban areas of the state.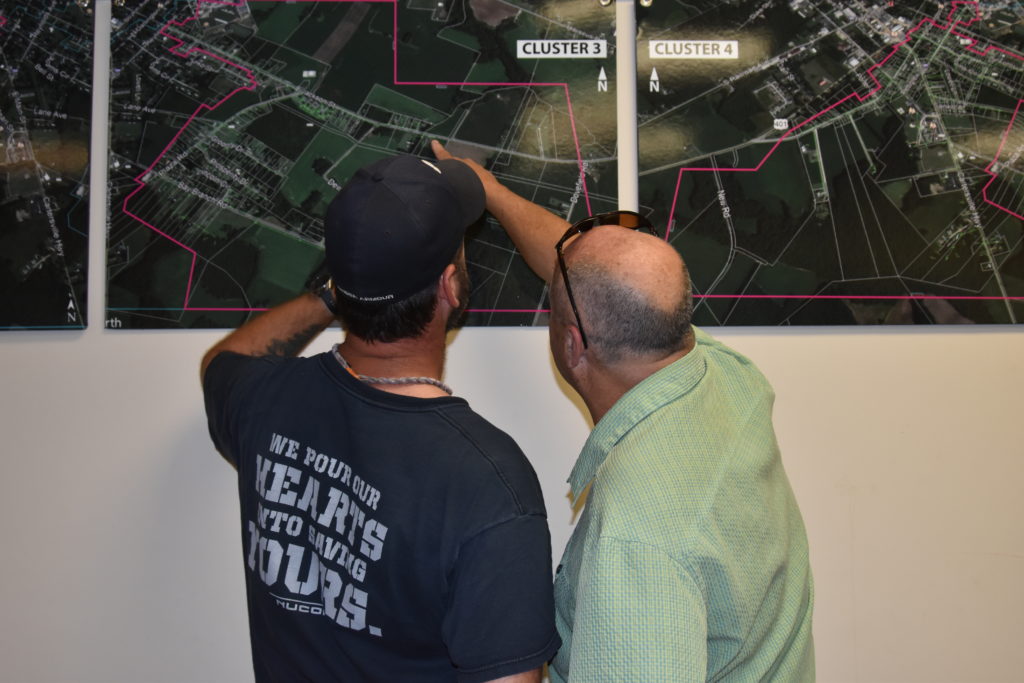 Lamar residents viewing broadband coverage maps
Bringing high-speed, reliable broadband to unserved communities has a profound impact on economic development, healthcare, education and general quality of life. In 2018, we increased the reach of our network to nearly half a million additional homes and businesses, 34% of those located in rural areas. Charter is committed to expanding broadband and increasing speeds to enable our customers to power their work, grow their businesses and their local economies, from big cities to rural communities, like Lamar. Investments in broadband infrastructure are investments in the economies and futures of the communities that we serve.