Protecting Privacy Online
Protecting the Privacy Rights of our Consumers
February 10, 2020
Share Article:
By Catherine Bohigian, Executive Vice President, Government Affairs
Americans are rightly worried about their privacy – 81% feel that they have little or no control over the data companies collect about them. As a connectivity provider, protecting our customers' online privacy is one of our most important responsibilities. We value and rely on their trust and loyalty. That's why Charter has long called for a strong federal framework to protect consumers' privacy online: it will help protect those we serve and rebuild confidence that their personal information is safe as more and more of their lives move online.
We are encouraged that recent comprehensive privacy proposals from leaders of both the Senate Commerce and House Energy and Commerce Committees indicate the potential for bipartisan action this year. Yes, there are differences. These proposals show that the issue is complicated and will require careful deliberation in order to establish a new privacy framework. But there are also shared priorities, and consumers have reason to be hopeful a solution is on the horizon.
Charter has consistently called for an "opt-in" approach to give consumers that choice and control, with limited exceptions. We are encouraged to see that each of the recent proposals include elements of opt-in choice for certain consumer data.
Additionally, consumers will be best served and empowered by a comprehensive federal privacy law that applies consistently to all businesses. Importantly, each of these current proposals take this approach. Having a strong national privacy framework that applies the same set of rules regardless of where the consumer lives, works or travels is equally important. Consumers should not have to wonder which protections apply depending on where they are. Placing the onus on consumers to make those determinations will only create confusion undermining consumer control and weakening privacy protections.
It's time for Congress to take these serious and thoughtful proposals and introduce comprehensive, bipartisan, consensus legislation. We look forward to working with Chairmen Wicker and Pallone, Ranking Members Cantwell and Walden, and other stakeholders, to move the process forward and produce a uniform, national framework that protects consumers' privacy online.
---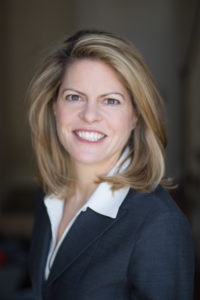 Catherine Bohigian is the Executive Vice President, Government Affairs, for Charter Communications. In this role, she oversees all aspects of Charter's federal, state and local government affairs and franchising activities. Her responsibilities include developing the company's public policy positions and directing its legislative and regulatory strategies in Washington, DC and in the 41 states Charter serves.