Title II / Open Internet
Committed to an Open Internet
July 12, 2017
Share Article:
There is a robust debate happening across the country on the future of internet regulation – and today, a "Day of Action," will spur further discussion about the future of America's open internet policy.
Charter supports an open internet. Delivering a superior broadband experience to our customers is our core business objective, and that is not possible without an open internet. We don't slow down, block, or prioritize traffic in an uncompetitive manner. We're also constantly making investments in and upgrades to our network and interconnection points to avoid congestion.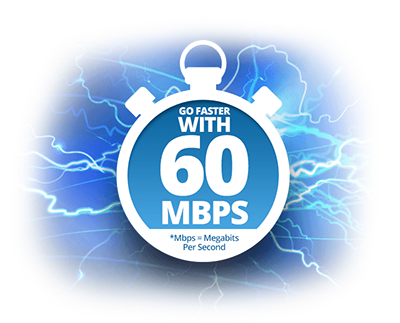 At Charter, we want our customers to utilize and value our fast broadband by using data-hungry apps and streaming services without worry that they will be charged more. In fact, we don't have data caps or engage in usage-based billing and we don't charge a modem fee or require annual contracts. We're proud to offer an industry-leading base broadband speed of 60 Mbps across our entire national footprint, with 100 Mbps offered in a growing number of markets.
Our priority is to deliver innovative products and services to our customers that enable them to access the content of their choice where and when they want.
Working together with the FCC and Congress, we can build a regulatory framework that actually protects and ensures an open internet while allowing the broadband ecosystem to flourish. In doing so, we'll protect consumers, unleash innovation, spur greater network investment and create lasting benefits and opportunities for businesses, entrepreneurs and workers across the entire U.S. economy.
But to achieve that framework, we cannot base it on outdated, heavy-handed rules originally designed for monopoly telephone networks. Applying a retrograde framework to the internet hurts consumers, stifles innovation and harms future investment in our infrastructure and the economy.
Just as we no longer use telephone lines to connect to the internet, it is no longer appropriate to use 1930s telephone policy to regulate 21st Century broadband.
Instead, consumers, policymakers and all stakeholders in the Internet ecosystem should embrace a modern regulatory framework that will support the next generation of broadband services, not tie them to the technologies of the past.
While the FCC is once again seeking comment on what that regulatory framework should look like, it is also important for Congress to pass bipartisan legislation that enshrines an open internet and spurs broadband investment and deployment, thereby ensuring regulatory certainty in the marketplace.
Charter recognizes that the importance of this debate and is focused on solutions that would protect an open internet and spur faster and better broadband for more Americans for years to come. We support an open internet and are working every day to provide a great broadband service for our customers.