Spectrum Policy
An Up-Close Look at Charter's Network Operations and 3.5 GHz Trials in Tampa
May 4, 2018
Share Article: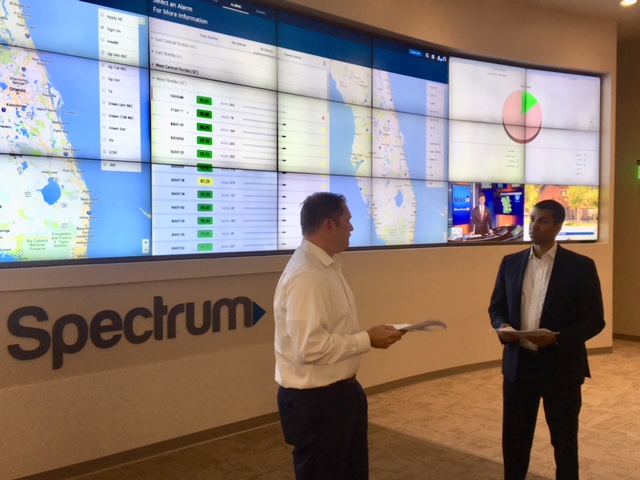 This week, Charter welcomed Federal Communications Commission Chairman Ajit Pai to tour one of our network operations facilities and see a demonstration of evolved wireless 3.5 GHz testing sites in Tampa. Our operations team showed him around the Regional Operations Center [ROC] and, with our wireless engineers, visited sites where we are testing small cells using the 3.5 GHz or Citizens Broadband Radio Service (CBRS) band.
The Florida ROC (as well as 10 other operation centers across our footprint) is staffed by teams of Specialists, 24 hours a day, 7 days a week, 365 days a year to monitor the network and detect impairments and outages in order to minimize any downtime or disruption to our customers whether planned for maintenance purposes or unplanned like those caused by extreme weather. Before, during and after Hurricane Irma last fall, specialists at the ROC worked around the clock to get the 2.4 million homes and businesses we serve in Florida back online quickly and safely.
Already a wireless company with more than 200 million wireless devices attached to our advanced WiFi network and more than 500,000 public WiFi hotspots, Charter is actively testing 4G LTE and 5G technologies which, combined with our existing network, will enable us to deliver the next generation of broadband services to our customers.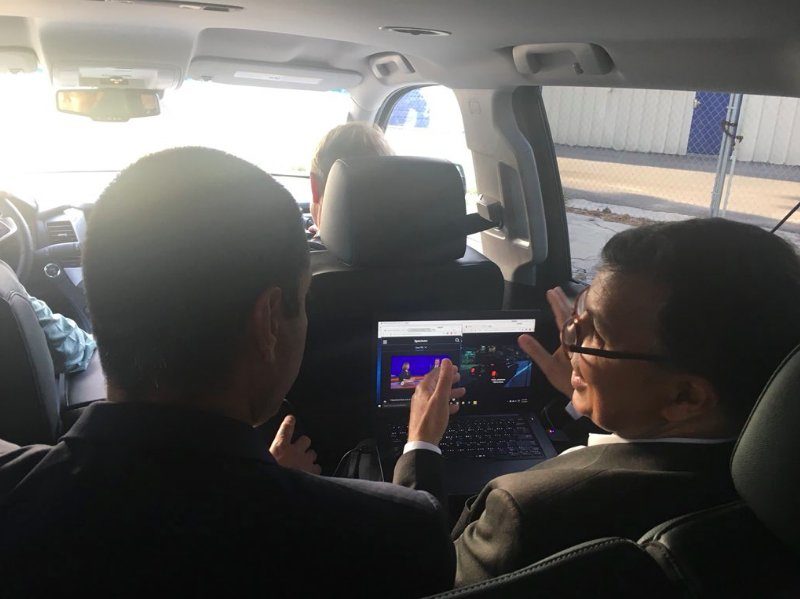 Charter is conducting tests using the 3.5 GHz spectrum in a variety of environments across the country – testing fixed wireless in some markets and testing mobility solutions in other locations like Tampa. Our 3.5 GHz trials are one of the largest in the country. These tests will establish a path forward as we prepare to launch a mobile wireless service and bring new competition to the wireless marketplace for consumers.
During Chairman Pai's visit we shared some of our recent results and successes as we consider how CBRS could potentially be part of Charter's wireless fabric in the future. In Tampa, our engineers are using a number of vendors and 200 hundred small cell sites to test the technologies in a variety of urban, suburban, industrial and residential settings. Chairman Pai saw some of these sites and testing of the connectivity the technology offered using popular consumer apps and video streaming. We are excited about the fast speeds and seamless handover we have seen to date and what the overall results can mean for the evolution of wireless technology and a future of ubiquitous connectivity.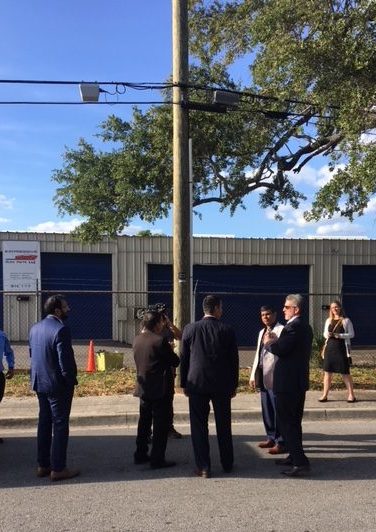 Our goal is to use a combination of WiFi, 4G LTE and 5G to harness the capabilities of these wireless technologies, leveraging our existing infrastructure, to create ubiquitous connectivity for our customers. We're entering a new frontier in wireless technology which will connect people in ways that didn't seem possible and are excited about the possibilities for consumers, businesses and our economy in the years to come.