Severe Weather
Charter is Helping Rebuild Homes and Lives in Aftermath of 2017 Hurricanes
March 15, 2018
Share Article:
Six months ago, Hurricanes Harvey and Irma hit the U.S. within two weeks of each other, causing unthinkable devastation and upheaval in the lives of hundreds of thousands of our customers. More than one million people lost power in Florida and Texas and many families were temporarily displaced from their damaged homes.
In the aftermath of those storms, we made a long-term commitment to helping these communities recover from the storms and we're seeing it through. In all, Spectrum has committed more than $2.7 million to hurricane recovery efforts. A center-piece of that commitment was our $700,000 donation to Rebuilding Together, a national non-profit organization dedicated to promoting safe and healthy homes with whom we have partnered on our signature philanthropic initiative Spectrum Housing Assist.
Recently, Spectrum employees, local leaders and members of the community volunteered their time to rebuild homes impacted by the hurricanes in Rockport, Texas, Tampa and Melbourne, Florida.
Here is a glimpse at some of the work that was done: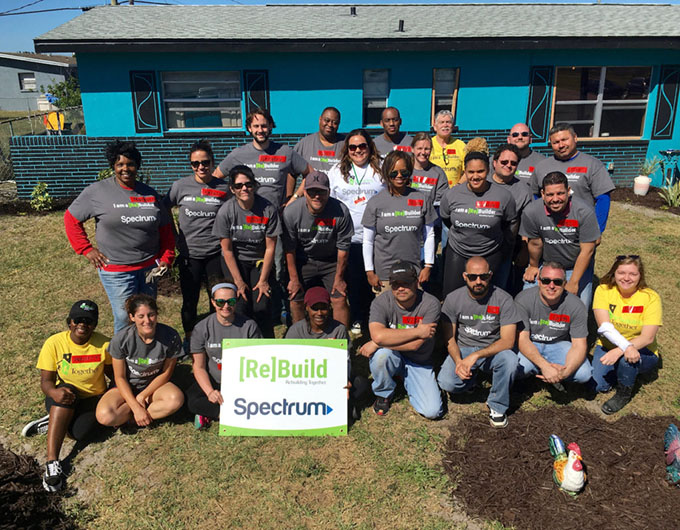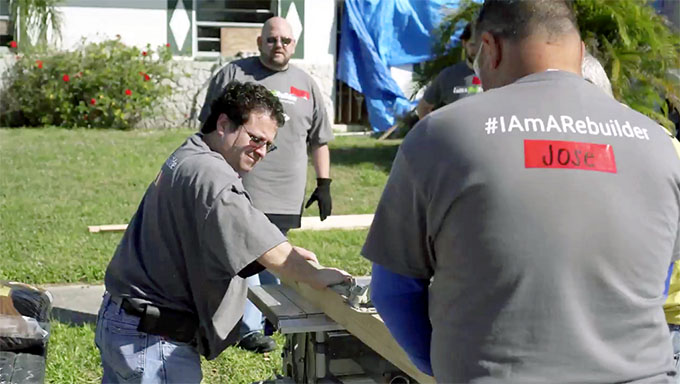 Through Spectrum Housing Assist, we are committed to strengthening the communities we serve including those impacted by Hurricanes Harvey and Irma. Rebuilding homes, neighborhoods and lives will take time, but our efforts have just begun.